Your Reviews About the World
MyWorldReviews.com
Let the world know what you think
Musée Archéologique de Nice-Cimiez
Nice, Provence-Alpes-Cote d'Azur, France
160 av des Arènes de Cimiez
Nice, Provence-Alpes-Cote d'Azur, France
06 000
+33 (0)4 93 81 59 57
View Map
Overall Experience:
4 / 10
Date Visited:
Saturday, September 12, 2009
The Museum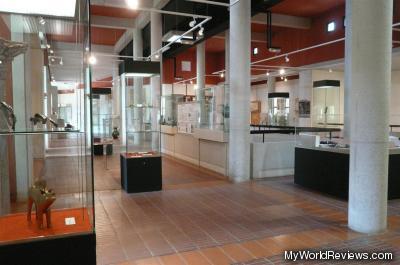 Inside the museum
The archeology museum and roman ruins in Nice were a bit disappointing. Before visiting Nice, we had visited ruins in Paris and Lyon - both of those exhibits were far superior to the ruins in Nice.
The attraction consisted of an indoor museum component, and then the ruins outside. The museum had a number of different artifacts, but none were labeled in English, so we couldn't tell what we were looking at. Still, nothing looked very exciting.
The Ruins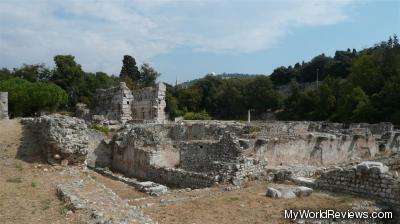 The ruins
The outdoor ruins had a map (available in many languages) that explained what the different areas of the ruins once were. Visitors could then walk around the ruins, and through some of them. The ruins were part of an old town - streets, walls of houses, and even a partial building were all clearly visible.
Getting There
The museum and roman ruins are about a 30 minute walk from the center of Nice. If it's a nice day, it's not a very difficult walk, although it's easy to get lost if you don't have a map. Otherwise, there are a number of buses that go near the site.
Cost
When we visited, the attraction appeared to be free, although perhaps we got lucky and just visited on a free day. There may be a 3€ charge on standard days.
Estimated Visiting Time
Visitors can expect to spend approximately 30 minutes walking through the museum and ruins.