Your Reviews About the World
MyWorldReviews.com
Let the world know what you think
Frank Lloyd Wright - Home and Studio Tour
Oak Park, Illinois, United States
931 Chicago Avenue
Oak Park, Illinois, United States
60302
708-848-1976
www.wrightplus.org
View Map
Overall Experience:
9 / 10
Date Visited:
Friday, September 28, 2007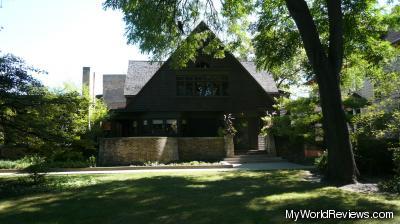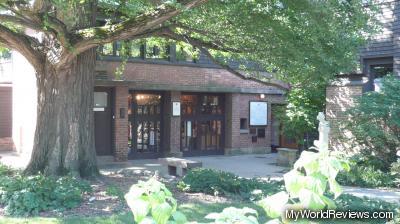 The Frank Lloyd Wright Home and Studio Tour lasts approximately one hour. Reservations are recommended. We arrived shortly before the 11a tour on Friday, but the earliest tour available didn't leave until noon.
Tickets are purchased in the "gift shop" area of the home. After discovering that we had just over an hour to spend, we decided to take the Frank Lloyd Wright - Historic District Self-Guided Audio Tour. (Click the link to read the review). The tour started promptly at noon.
The tour started with a short lecture on rules and regulations. Interior photography was not permitted (they claimed this was because they were a museum, but none of the other museums in the area had a problem with photographs), so unfortunately there are no pictures available from the inside of the home and studio.
The tour itself was really quite good. It was very neat to be able to see all the neat and clever things Frank Lloyd Wright did as an architect to build a functional and usable house. He came up with many clever innovations to make his home more livable. He built a special play room for his children that consisted of a stage set above a seating area. The room also had a large piano which was recessed into the wall. This allowed the sound of the piano to permeate the whole house. His work with fireplaces was also quite impressive. If you are in the area and are interested in architecture, I would highly recommend this tour.
While in Oak Park, we discovered that it is also the birthplace of Ernest Hemingway, and there is an Ernest Hemingway Museum nearby that we weren't able to visit due to time restrictions.
Cost
$12 per adult.
Parking
Free street parking is available in the area - there are lots of small side streets.
Reservations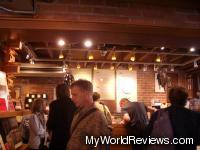 Ticket Counter and Gift Shop
Recommended - if you don't get there early and don't have reservations, the time slot you are interested in may be sold out.