Your Reviews About the World
MyWorldReviews.com
Let the world know what you think
simit sarayi
Istanbul, Istanbul, Turkey
Ä°stiklal Cd
Istanbul, Istanbul, Turkey
simitsarayi.com
View Map
Overall Experience:
7 / 10
Date Visited:
Monday, March 3, 2008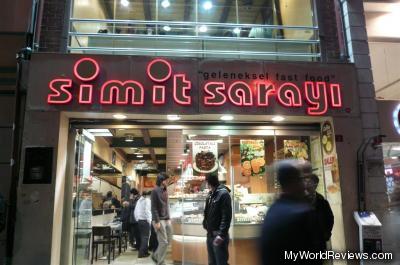 Simit Sarayi is a chain of fast food restaurants in Turkey. This location was located on the pedestrian street Istiklal Avenue (near Taksim). We were attracted to this location because we noticed that the bottom floor was non-smoking! What an excellent idea! We decided to go in after dinner and order a small cake for dessert.
Chocolate Mousse Cake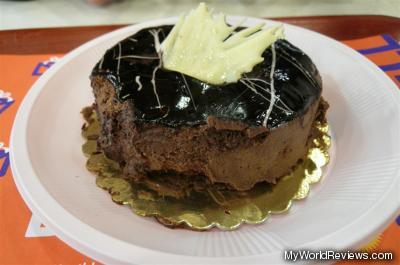 Raspberry Chocolate Mousse Cake
The cake had a thick mousse on top of a thin layer of cake. It was quite an enjoyable dessert, and had a small raspberry flavor. It was a fairly large piece of cake that was easily shared by two.
review contents
Chocolate Mousse Cake
related reviews
More reviews in Istanbul, Istanbul
Been here? Want to write your own review of this restaurant?
linked reviews