Your Reviews About the World
MyWorldReviews.com
Let the world know what you think
Vosges Chocolate
New York, New York, United States
132 Spring St
New York, New York, United States
212-625-2929
vosgeschocolate.com
View Map
Overall Experience:
7 / 10
Date Visited:
Sunday, October 12, 2008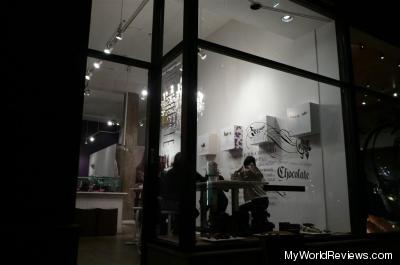 Vosges Chocolate
Vosges Chocolate is a small truffle store located on Spring Street in NYC. Although they mostly sell truffles, they also offer some chocolate beverages, available either hot or cold. The store has a single table that seats 8 people.
Dress
Casual
Service
There is no table service - just go up to the counter to select the chocolates (or beverages) that you want to order.
Items Ordered
Exotic Drinking Chocolate - Aztec Elixer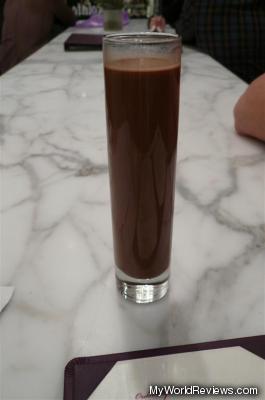 Aztec Elixer Hot Chocolate
Ancho y Chipotle chilies + Ceylon cinnamon + Madagascar vanilla bean + cornmeal + dark chocolate
The hot chocolate was served in a glass that was tall and skinny. Although the glass looked fun and unique, it was more difficult to drink out of than a typical glass.
The hot chocolate was quite good. It had a nice spicy flavor that you don't usually get in a typical hot chocolate. We quite enjoyed it.
review contents
Dress
Service
Items Ordered
Exotic Drinking Chocolate - Aztec Elixer
related reviews
More reviews of this restaurant
More reviews in New York, NY
Been here? Want to write your own review of this restaurant?