Your Reviews About the World
MyWorldReviews.com
Let the world know what you think
The Prince George Ballroom
New York, New York, United States
15 E 27th St.
New York, New York, United States
www.princegeorgeballroom.org
View Map
Overall Experience:
4 / 10
Date Visited:
Saturday, October 4, 2008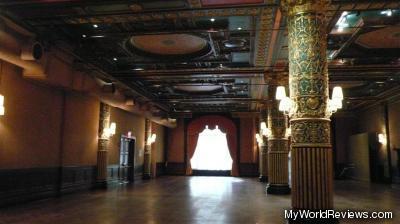 The Prince George Ballroom is owned and operated by Common Ground, an organization that strives to end homelessness. The Ballroom dates back to the early 1900's and was more recently restored. The ballroom is rented out for special events.
We visited this site as part of Open House NY. There were a few displays describing the restoration of the ballroom, but otherwise there was not much to see here. It is very beautiful, but after a few minutes of looking around and taking pictures, we were ready to go.
Estimated Visiting Time
We spent between 3-5 minutes here looking around in the ballroom.
review contents
Estimated Visiting Time
related reviews
More reviews in New York, NY
Been here? Want to write your own review of this attraction?
linked reviews