Your Reviews About the World
MyWorldReviews.com
Let the world know what you think
Starbucks
New York, New York, United States
1585 Broadway
New York, New York, United States
10036
212-541-7515
starbucks.com
View Map
Overall Experience:
7 / 10
Date Visited:
Monday, April 14, 2008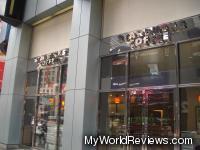 This Starbucks is located on the bottom floor of the Morgan Stanley building, at Broadway and 47th street. There were people advertising the release of the Pike Place Blend in nearby Times Square. They were giving out coupons for a free beverage, so I thought I would go try it.
Pike Place Blend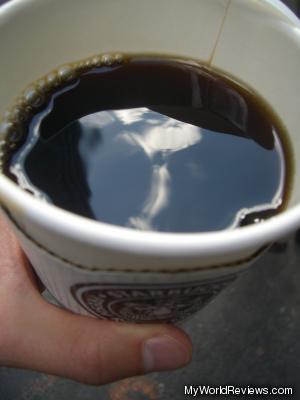 Tall Pike Place Blend
The Pike Place Blend is a new coffee "flavor" that Starbucks is releasing. It looked like coffee, smelled like coffee, and tasted like coffee. I guess that's a good thing, since that's what it was supposed to be :)
review contents
Pike Place Blend
related reviews
More reviews in New York, NY
Been here? Want to write your own review of this restaurant?
linked reviews