Your Reviews About the World
MyWorldReviews.com
Let the world know what you think
Paramount Hotel New York Times Square
New York, New York, United States
235 West 46th Street
New York, New York, United States
10036
1-212-764-5500
nycparamount.com
View Map
Overall Experience:
6 / 10
Check-In Date:
Monday, April 14, 2008
The Paramount Hotel in New York City is located a 30-second walk away from Times Square. The location is really quite wonderful. There are also many theaters within easy walking distance.
When I first arrived at the hotel to check in, I was shocked at how modern and nicely decorated the lobby was! It looked like the lobby of a 5-star hotel! However, after checking in to the room, I changed my opinion. This is definitely a 3-star hotel (with a very nice lobby).
Cost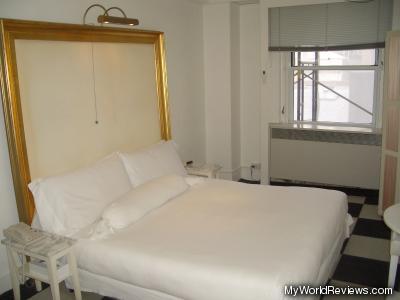 The bed
The Paramount Hotel is one of the cheaper hotels in the area. Staying here is good value - rooms start at around $220 per night. The room isn't the nicest room in the city, but it's not bad, either.
The Room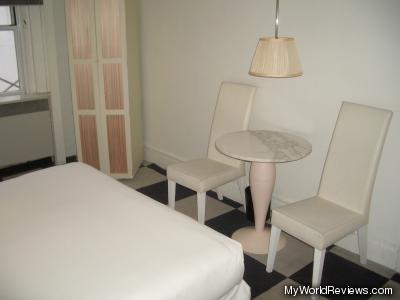 Another view of the room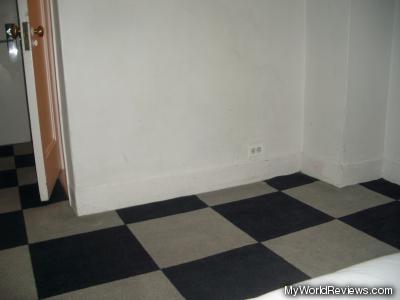 The walls and carpets were quite dirty
The room was a little on the small side, but it's what you expect for a New York City hotel. This room was a "King Deluxe" room, on a non-smoking floor. The room had a safe in a small closet. There was a small TV hidden in the dresser (that had some pink cloth on the front of it - the only color in the room).
My biggest complaint about the room was that the carpet and walls looked very dirty - like they hadn't been cleaned in a very long time. The walls, in particular, had lots of black smudge marks on them. A new coat of paint would definitely improve the feeling of this room.
The Bathroom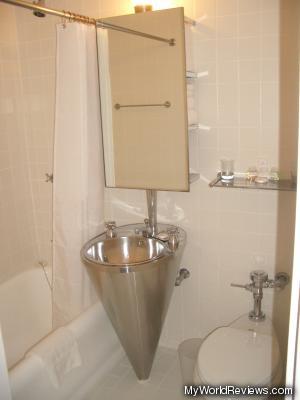 The bathroom
The bathroom sink was as modern looking as the lobby. It looked like a stainless steel ice cream cone. That was unique! Otherwise, the bathroom was a bit on the small side, but certainly functional. The grout in the bathroom (both in the shower and on the floor) looked old and stained, but the bathroom was otherwise clean.
review contents
Cost
The Room
The Bathroom
related reviews
More reviews in New York, NY
Been here? Want to write your own review of this hotel?
linked reviews