Your Reviews About the World
MyWorldReviews.com
Let the world know what you think
Le Figaro Cafe
New York, New York, United States
174 Bleecker St
New York, New York, United States
10012
212-353-1426‎
View Map
Overall Experience:
5 / 10
Date Visited:
Saturday, August 22, 2009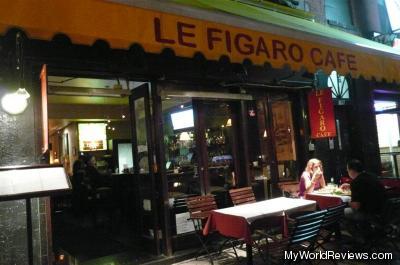 Le Figaro Cafe
Seating:
In front of the restaurant
We went to Le Figaro Cafe around midnight on a Saturday because we noticed they had a nice garden area at the back of the store. Unfortunately, we were informed that the garden area was only for people having dinner, but we could sit out in front of the restaurant. It was a bit noisy there, but wasn't too bad. The chairs were well padded.
Items Ordered
Tiramisu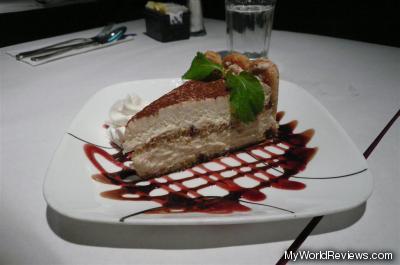 Tiramisu
The Tiramisu was creamy and fairly tasty. It was also nicely decorated.
I was a bit disappointed there was raspberry sauce on the plate. I must be one of the rare few that doesn't like fruit mixed in with my desserts. Fortunately, it just affected the bottom of the tiramisu.
Vanilla Ice Cream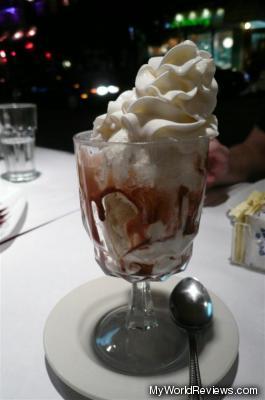 Vanilla Ice Cream
We visited on a very hot summer evening, so it was nice to have some ice cream. There wasn't anything special about this vanilla ice cream.
review contents
Items Ordered
Tiramisu
Vanilla Ice Cream
related reviews
More reviews of this restaurant
More reviews in New York, NY
Been here? Want to write your own review of this restaurant?