Your Reviews About the World
MyWorldReviews.com
Let the world know what you think
Hot Pepper Cafe (Falafel Spot)
New York, New York, United States
11 Waverly Pl
New York, New York, United States
10003
212-614-6960‎
View Map
Overall Experience:
5 / 10
Date Visited:
Monday, September 8, 2008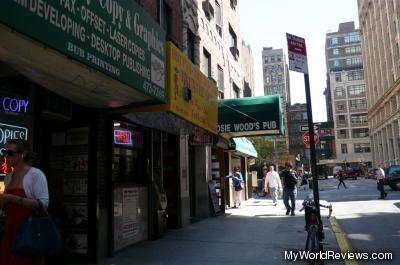 Falafel Spot
The Hot Pepper Cafe is a small restaurant located on Waverly Place, near Washington Square Park. They serve spicy falafels! We visited for lunch, and ordered through their big take out window. The store is quite small, so you can either go in the door and order at the counter, or order from the window that occupies the remainder of the storefront.
Whole wheat pitas may also be available - I think I saw a bag of them sitting on the counter.
Dress
Very casual
Cost
4.50 for a falafel sandwich
Service
We placed our order through the walk-up window, and one of the two people working there immediately put some falafels in the deep fryer for us. They took about three minutes to cook, and we had our falafel sandwich shortly after that.
Items Ordered
Falafel Sandwich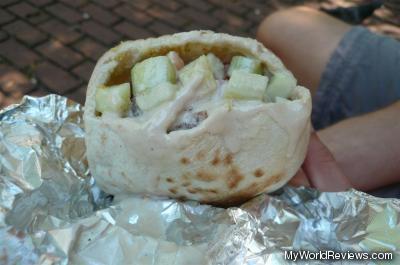 Falafel Sandwich
Cost:
$4.50 (including tax)
I was quite surprised how spicy this falafel sandwich was - I have never had spicy falafel before. At $4.50, the pita may be slightly overpriced (there are cheaper falafel pitas available at Mamoun's Falafel), but if you like spicy falafel, you should definitely try this place.
The pita was well stuffed with lettuce and salad on both the top and bottom, and four fairly medium-sized falafel in the middle. We also had some tahini in the pita, but declined the additional hot sauce. I didn't really like the falafel. I thought it was too spicy, and with all the spice, I couldn't appreciate the flavor of the falafel. I just tasted spice.
review contents
Dress
Cost
Service
Items Ordered
Falafel Sandwich
related reviews
More reviews in New York, NY
Been here? Want to write your own review of this restaurant?
linked reviews