Your Reviews About the World
MyWorldReviews.com
Let the world know what you think
HK
New York, New York, United States
523 Ninth Avenue
New York, New York, United States
10018
212-947-4208
View Map
Overall Experience:
5 / 10
Date Visited:
Thursday, June 18, 2009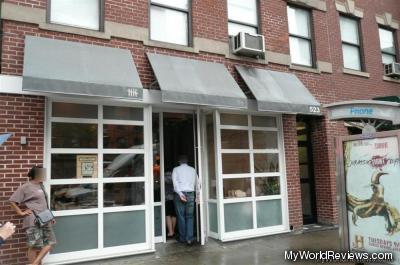 H.K.
HK is a restaurant located on 9th ave, just north of 39th street. There are lots of restaurants north of here, but HK is one of the few restaurants in the area. The restaurant serves a variety of food - everything from a typical hamburger to pasta, and fish. Some of the items are prepared quite creatively.
The restaurant was fairly noisy.
Dress
Fairly casual
Cost
Sandwiches were around $10-$12. Entrees ranged from $15-$25.
Items Ordered
Corn Salad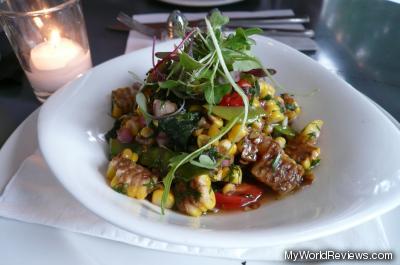 Salad
This corn salad was the salad special of the day. It consisted of corn (removed from the cob), tomatoes, onions, and some greens in a vinaigrette dressing. The salad had a very fresh and unique taste - it was probably the best item we ordered.
Wild Mushroom Ravioli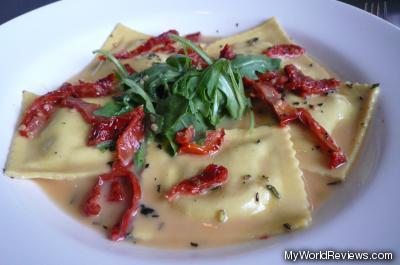 Wild Mushroom Ravioli
With arugula, sundried tomatoes and fresh herbs
The wild mushroom ravioli was a pretty typical mushroom ravioli in a very light and watery cream sauce, with some sundried tomatoes placed on top. I found it to be too salty, even without the sundried tomatoes. Behind the strong taste of salt, it had that great wild mushroom flavor.
H.K. Hamburger with Fries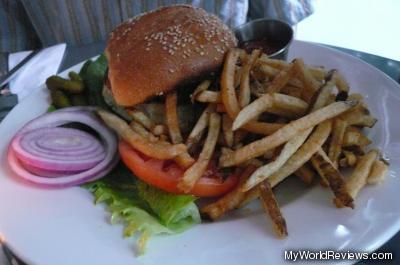 H.K. Hamburger with Fries
12 oz. charbroiled sirloin burger
The HK Hamburger was a pretty good value hamburger - it was quite large and affordable. It was served with lettuce, onions, tomato, and fries.
The bun was a bit burned, and the fries were just average fries. The burger itself was nice and juicy.
review contents
Dress
Cost
Items Ordered
Corn Salad
Wild Mushroom Ravioli
H.K. Hamburger with Fries
related reviews
More reviews of this restaurant
More reviews in New York, NY
Been here? Want to write your own review of this restaurant?