Your Reviews About the World
MyWorldReviews.com
Let the world know what you think
General Society of Mechanics and Tradesmen Library
New York, New York, United States
20 W 44th St
New York, New York, United States
www.generalsociety.org
View Map
Overall Experience:
3 / 10
Date Visited:
Saturday, October 4, 2008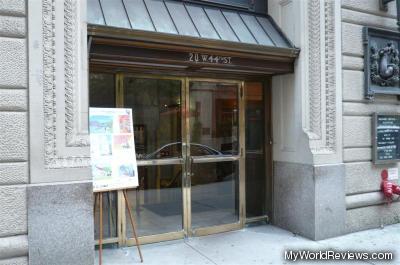 We visited the General Society of Mechanics and Tradesmen library as part of Open House NY. The building is quite old and has evolved over the years. They had some historical articles and pictures on display. There was also a short video playing, but we did not watch it. The building is very old, and somewhat interesting to look at, but isn't very opulent or impressive.
There was also an old lock museum on display. The curator was present to give information and answer questions about the lock. They have a very extensive collection. We weren't very interested, but it was neat to glance at.
Pictures were not allowed in the building. Although we visited during the open house, you can arrange tours at any other time of the year. We spent about 15 minutes here before we were ready to go. It was free during our visit, but they do like donations (although we were never pressured to donate).
related reviews
More reviews in New York, NY
Been here? Want to write your own review of this attraction?
linked reviews