Your Reviews About the World
MyWorldReviews.com
Let the world know what you think
Ferrara Cafe
New York, New York, United States
195 Grand Street
New York, New York, United States
212-226-6150
www.ferraracafe.com
View Map
Overall Experience:
7 / 10
Date Visited:
Monday, July 28, 2008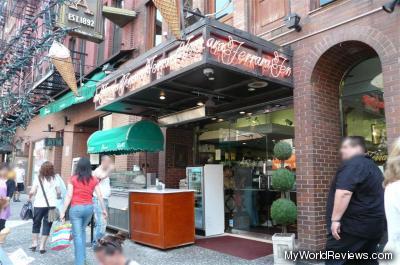 Ferrara Cafe is one of the more popular cafes in Little Italy in NYC. There is often a line up of people waiting to be seated or to order from the counter for take out. They have really good Gelato and other Italian desserts. In addition to desserts, they also offer some sandwiches and other light foods.
They have several cafe tables inside that you can be seated at. There is no outdoor dining. It is nicely air conditioned, and they have nice bathrooms for NYC.
Cost
I thought the prices were a bit high, but they are pretty average for restaurants in this area. Two flavours of Gelato costs $7.25.
Dress
Very casual - this is a casual cafe.
Items Ordered
Iced Cappuccino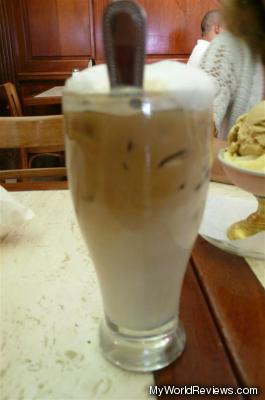 Iced Cappuccino
The iced cappuccino was really good. The cappuccino tasted like it was made from high quality coffee. It was poured over ice with no sugar or sweetener added. It tasted really good and was nice and refreshing on a hot day.
Orange Juice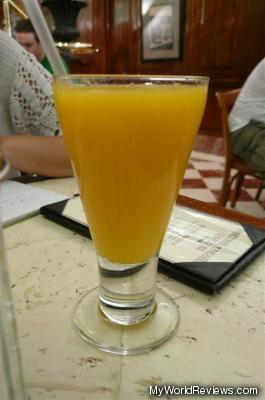 Orange Juice
Freshly squeezed
The orange juice was pretty typical. I think it was over priced and wouldn't order this here again.
Gelati and Sorbet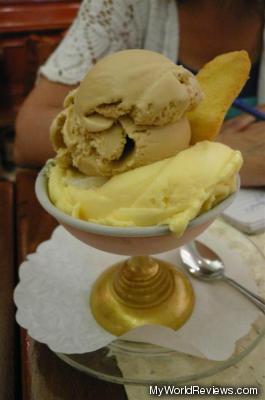 Gelati & Sorbet
Up to two flavours
We ordered Tiramisu and Passion Fruit. The Tiramisu was pretty good and tasted like it should. The passion fruit was amazing. It tasted just like a really good passion fruit. The size was good for sharing. It also came with a small cookie.
review contents
Cost
Dress
Items Ordered
Iced Cappuccino
Orange Juice
Gelati and Sorbet
related reviews
More reviews in New York, NY
Been here? Want to write your own review of this restaurant?
linked reviews