Your Reviews About the World
MyWorldReviews.com
Let the world know what you think
Federal Hall National Memorial
New York, New York, United States
26 Wall St.
New York, New York, United States
www.nps.gov/feha/
View Map
Overall Experience:
6 / 10
Date Visited:
Saturday, October 4, 2008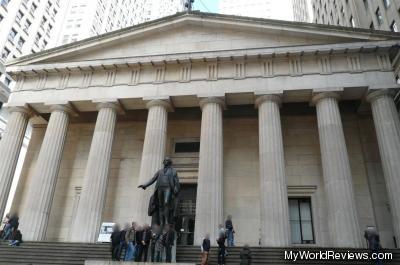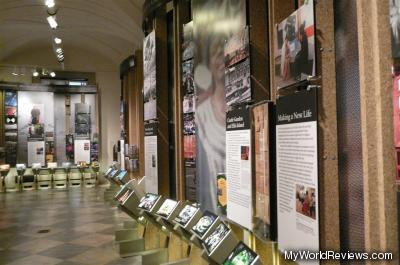 One of the museum exhibits
Federal Hall National Memorial is the site of the first Federal Hall of the United States. At this location, George Washington took his Presidential Oath. The building was destroyed and rebuilt twice. The current building was used for different government purposes, and today is used as a museum housing several historical and political exhibits. The building itself is based on a Greek/Roman architecture and is quite nice inside.
There are several tours offered providing a history lesson about the building and the historical events that took place at the site. The tour guide was pretty good, providing some interesting stories.
Estimated Visiting Time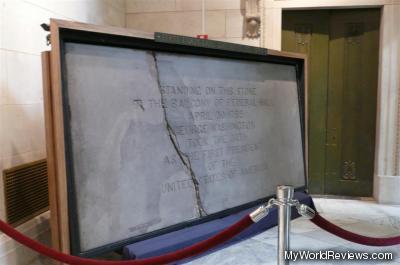 The balcony where George Washington took the Presidential Oath
We visited the museum as part of the Open House NY event. Normally, the museum is only open during the week. The museum is fairly small. You could look through most of the exhibits in about 30 minutes. We also stayed for a tour that took about 30 minutes.
The tour guide was a US Ranger, and he was fairly enthusiastic. He talked about the history of the building and what it was used for throughout different time periods. I quite enjoyed his tour.
review contents
Estimated Visiting Time
related reviews
More reviews in New York, NY
Been here? Want to write your own review of this attraction?
linked reviews