Your Reviews About the World
MyWorldReviews.com
Let the world know what you think
Da Nico
New York, New York, United States
164 Mulberry St.
New York, New York, United States
10013
212-343-1212
danicoristorante.com
View Map
Overall Experience:
5 / 10
Date Visited:
Saturday, August 30, 2008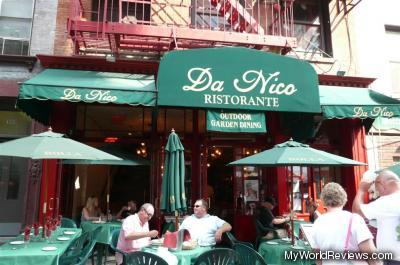 Da Nico, Little Italy
Da Nico is an Italian restaurant in Little Italy, NYC. They offer both indoor and outdoor patio seating as well as outdoor garden seating. Overall, the quality of their food wasn't quite as good as some of the other restaurants in the area. Much of their food was very salty.
Dress
Very casual
Cost
Pizzas start at $10, pastas range from $14-$20.
Service
The service at Da Nico was pretty good. It took them a bit of time to get to our table, but once they did, our food was brought out very quickly. I'm really not sure how they had time to cook everything after we ordered, because it came out less than 10 minutes later. Amazing!
Items Ordered
Bread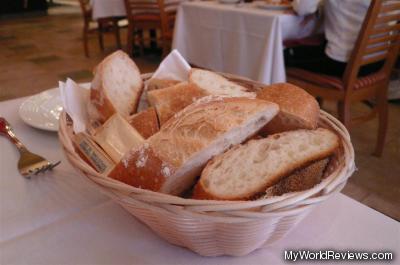 Bread
Every table received a basket of bread. The bread was a plain white baguette cut into pieces. It was served with a couple small packs of butter. The bread was ok, but wasn't special in any way.
Ziti Quatro Fromaggi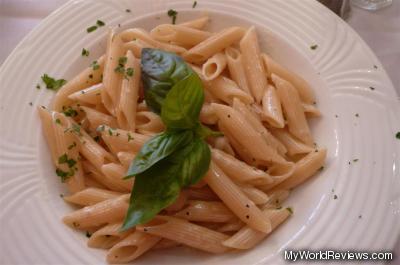 Ziti Quatro Fromaggi
Ziti with fontina, gorgonzola, ricotta, and parmesan cheese in a light cream sauce
The Ziti Quatro Fromaggi was an interesting pasta. When it first came out, it looked very plain and boring. This was before we discovered the delicious cheese sauce in the bottom of the dish. It was a very creamy and rich sauce with a strong cheese flavor. It was very tasty, and made the plain pasta taste much better.
Margherita Pizza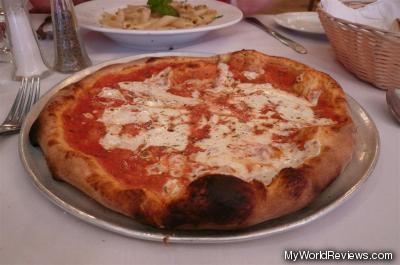 Margherita Pizza
The margherita pizza was good, but there are better pizzas to be had in the area. The crust had a bit more doughy than other pizzas, and the pizza didn't have any fresh tomato or basil on it. The lack of fresh basil made this taste more like a plain pizza. Still, it was relatively good.
review contents
Dress
Cost
Service
Items Ordered
Bread
Ziti Quatro Fromaggi
Margherita Pizza
related reviews
More reviews in New York, NY
Been here? Want to write your own review of this restaurant?
linked reviews