Your Reviews About the World
MyWorldReviews.com
Let the world know what you think
Da Gennaro
New York, New York, United States
129 Mulberry Street
New York, New York, United States
10013
212-431-3934
View Map
Overall Experience:
7 / 10
Date Visited:
Sunday, August 24, 2008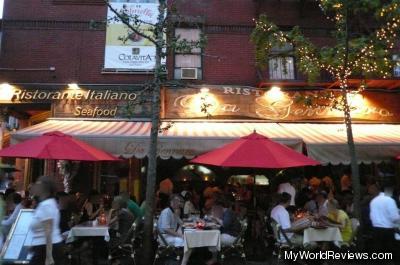 Da Gennaro
Da Gennaro is an Italian restaurant located in Little Italy, New York City. They are located on the corner of Mulberry and Hester Streets. The walls of the restaurant open up nicely to give the restaurant a nice open feel. The quality of the food was pretty good, but also pretty typical for the area.
Dress
Very casual
Cost
Entrees ranged in price from around $14 - $30. The salad and ravioli were ordered from the Chef's special menu, which was a bit pricier.
Service
The service was a bit slow. The restaurant was fairly busy, but we spent a lot of time waiting.
Items Ordered
Bread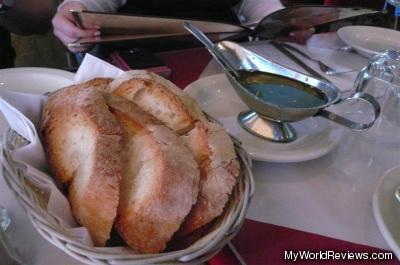 Bread
The bread was served with a little dish of oil and garlic. It was quite tasty, and also fun to make your own garlic bread. Visitors could decide how much garlic to scoop from the bottom, and thus control how much garlic went on their garlic bread.
Da Gennaro Salad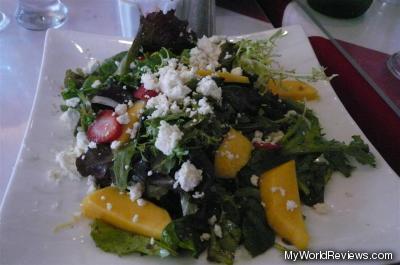 Da Gennaro Salad
Organic masculine greens, mango, strawberries, feta cheese in house dressing
This was quite a good salad, although some of the greens were too large and difficult to eat. It contained a few pieces of delicious mango, and only a couple strawberry pieces. The dressing was a vinaigrette dressing, and went well with the slightly fruity salad. The salad could have used a bit more fruit, but was otherwise quite good.
Pollo Alla Cacciatora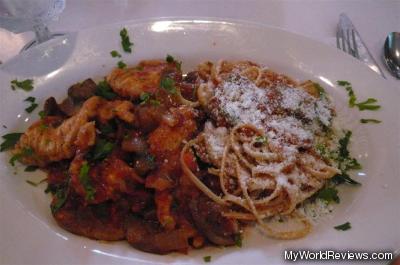 Pollo Alla Cacciatora
Chicken breast with sauteed mushrooms, onions & peppers in a red sauce
This dish had some sauteed vegetables served with chicken, and some spaghetti. The star of the dish was the red sauce, which had just the right amount of sweetness. It went very well with the vegetables. The pieces of chicken were cut more like they belonged in a stir fry, and not a pasta dish.
Organic Whole Wheat Ravioli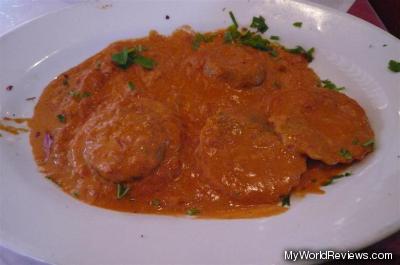 Organic Whole Wheat Ravioli
Organic whole wheat ravioli stuffed with basil, cheese, and tomato in a pink sauce
This dish had six ravioli (that were fairly large) in a delicious pink sauce. The addition of tomato and basil to the filling was also tasty. The ravioli were quite good, but they were on the small side for $22.99.
review contents
Dress
Cost
Service
Items Ordered
Bread
Da Gennaro Salad
Pollo Alla Cacciatora
Organic Whole Wheat Ravioli
related reviews
More reviews in New York, NY
Been here? Want to write your own review of this restaurant?
linked reviews