Your Reviews About the World
MyWorldReviews.com
Let the world know what you think
Cupcake Cafe
New York, New York, United States
18 West 18th Street
New York, New York, United States
10011
212-465-1530 ‎
http://www.cupcakecafe-nyc.com
View Map
Overall Experience:
7 / 10
Date Visited:
Sunday, June 19, 2011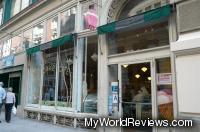 Cupcake Cafe
The Cupcake Cafe has two locations in NYC. We visited the one on 18th street inside a book store. They have a display case in their window showing a beautiful selection of cupcakes. Their cupcakes are all very bright and colorful with pretty flowers on top.
Dress
Very casual
Cost
$3 for a small cupcake, $5 for a large
Service
Just go up to the counter to place your order.
Items Ordered
Cupcake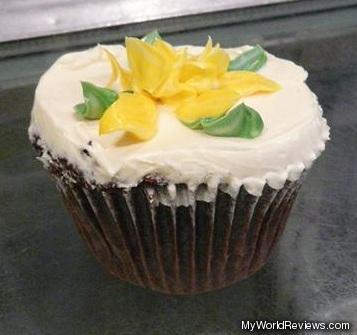 Cupcake
We ordered a chocolate cupcake with a white buttercream icing. Compared to Crumbs, our favorite cupcake spot, the cake itself was fairly dry. It felt like the cupcake had been sitting out for a few days before it was served. The frosting, however, was fantastic. It was rich and creamy - some of the best I've had.
review contents
Dress
Cost
Service
Items Ordered
Cupcake
related reviews
More reviews in New York, NY
Been here? Want to write your own review of this restaurant?
linked reviews