Your Reviews About the World
MyWorldReviews.com
Let the world know what you think
Crumbs
New York, New York, United States
37 East 8th Street
New York, New York, United States
10003
212-673-9380
www.crumbs.com
View Map
Overall Experience:
8 / 10
Date Visited:
Friday, January 23, 2009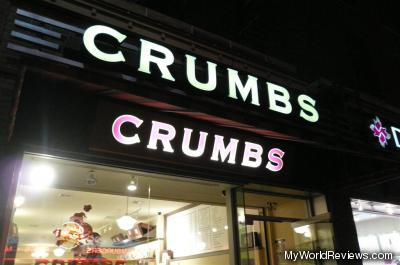 Crumbs in the Village
Crumbs is a bakery chain in New York City. They have an extensive selection of different flavored gourmet cupcakes, as well as other desserts. All the desserts are displayed in a bakery display. They offer a few tables and chairs where you can sit and enjoy your recently purchased dessert.
Dress
Casual
Cost
I thought the price was quite reasonable for the size of the cupcake.
Service
You select your dessert and pay at the counter.
Items Ordered
Grasshopper Gourmet Cupcake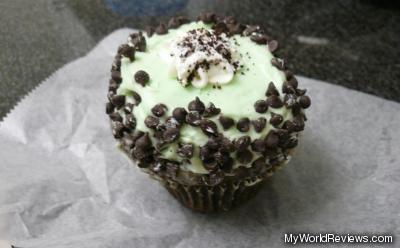 Grasshopper Gourmet Cupcake
This cupcake was delicious! The base was chocolatey and moist. The toppings included a chocolate fudge filling, a mint icing, a bit of whipped cream, and chocolate chips. The cupcake also had a chocolate icing inside the cupcake.
Crumbs offers two sizes of cupcakes. This was one of the larger ones, and it was pretty large! It was easily shared between two smaller people.
review contents
Dress
Cost
Service
Items Ordered
Grasshopper Gourmet Cupcake
related reviews
More reviews in New York, NY
Been here? Want to write your own review of this restaurant?