Your Reviews About the World
MyWorldReviews.com
Let the world know what you think
Central Park
New York, New York, United States
Central Park
New York, New York, United States
View Map
Overall Experience:
7 / 10
Date Visited:
Tuesday, August 5, 2008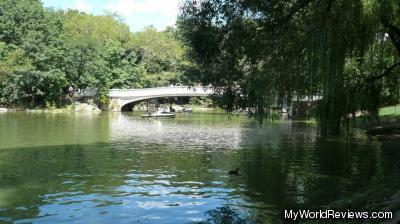 The Lake
Central Park is the largest park in Manhattan. The park is open all year round. During warmer months, the park is often full of people walking, biking, running, playing music, and enjoying the park in many other ways. You can rent bikes in the park to cycle around its many paths. You can take a ride on a horse carriage or the back of a cycle rickshaw. You can rent a row boat to paddle through the lake. You can also take one of many free tours of central park. There are many water features and statues in the park. There are also two restaurants, and many food cart vendors.
Things To See Inside The Park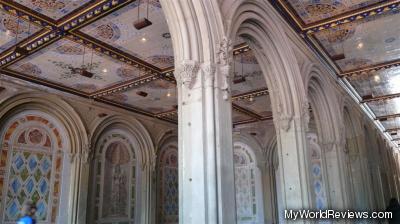 The Arcade
Some of the popular spots in the park include the lake, the Hans Christian Anderson statue, the Alice in Wonderland statue, Strawberry fields and the John Lennon memorial, the Mall, the Arcade, and Bethesda Fountain and plaza.
Cost
It is free to visit central park.
Visiting At Night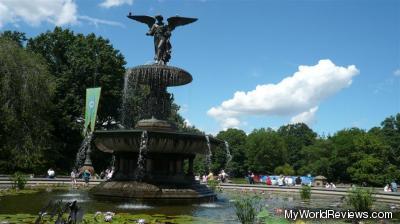 Bethesda Fountain
Central Park is definitely much safer now than it has been in the past. You probably won't have any problem going for a run through the park at night, but if you're more cautious, you may want to stay out of the park at night time.
The southern part of the park is definitely the safest (along 59th street) at night. It is often quite busy there in the evening hours.
Estimated Visiting Time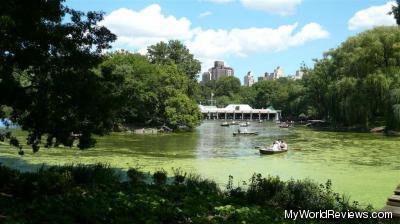 Row Boats on the Lake
The park is huge. It would take a long time to walk through it and see all the sites. If you're just here to visit, spend some time looking around, and try to take a guided tour. They often provide an efficient and informative way to see some small piece of The Park.
review contents
Things To See Inside The Park
Cost
Visiting At Night
Estimated Visiting Time
related reviews
More reviews in New York, NY
Been here? Want to write your own review of this attraction?
linked reviews
Central Park Conservancy Tour - Cross Park Promenade