Your Reviews About the World
MyWorldReviews.com
Let the world know what you think
Central Park Conservancy Tour - Cross Park Promenade
New York, New York, United States
72nd st & 5th Ave
New York, New York, United States
212-772-0210
www.centralparknyc.org
View Map
Overall Experience:
8 / 10
Date Visited:
Saturday, August 9, 2008
Central Park Conservancy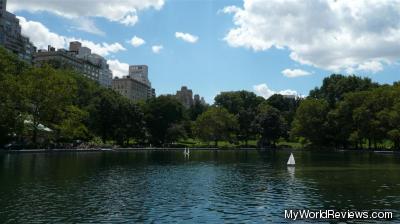 Conservancy Waters
The Central Park Conservancy maintains Central Park in New York City. They offer free walking tours in the park several times a week. The tours are run by volunteers and do not require reservations. Our tour guide on this tour was very informative and gave lots of interesting information about the park and its history.
On the tour we went on, 30-40 people showed up. The two guides decided to split into two separate tours, since there were so many people.
Cross Park Promenade Tour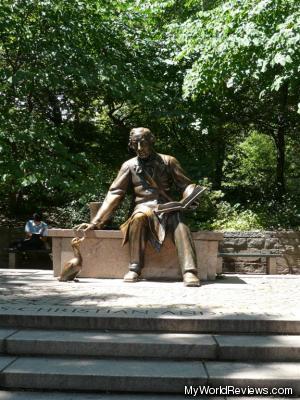 Hans Christian Anderson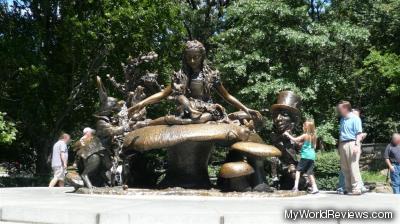 Alice in Wonderland
The Cross Park Promenade tour begins just inside the park at 72nd St. and 5th Ave by the Morse statue. This tour walks you through the park from east to west on terrace drive. This is a very popular part of the park. On a Saturday afternoon there were dozens of musicians playing music along the paths. The park was full of people out enjoying the park.
The tour stopped at several points of interest including the conservatory waters with its many miniature sail boats, the Alice in Wonderland statue, the Hans Christian Anderson statue, the hawks nest, the Loeb boathouse, the Bethesda Terrace, and Strawberry fields. The tour guide told us many interesting stories about the different stops.
Estimated Time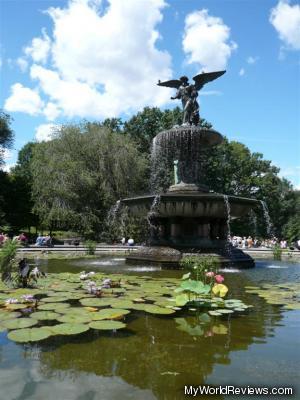 Bethesda Fountain
The tour lasts about 1 hour and 15 minutes. You start on the east side of the park and finish on the west side. So if you need to get back to where you started you'll need to allow time to walk back.
Cost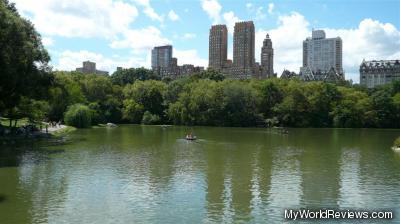 The Lake
John Lennon Memorial Mosaic
The walking tour is free. I'm not sure if tipping the tour guide is appropriate, but they do encourage you to make donations to the Central Park Conservancy.
review contents
Central Park Conservancy
Cross Park Promenade Tour
Estimated Time
Cost
related reviews
More reviews in New York, NY
Been here? Want to write your own review of this attraction?