Your Reviews About the World
MyWorldReviews.com
Let the world know what you think
Carl Schurz Park
New York, New York, United States
Carl Schurz Park
New York, New York, United States
View Map
Overall Experience:
5 / 10
Date Visited:
Sunday, September 21, 2008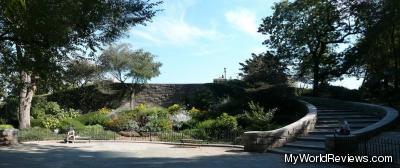 A nice double staircase in the park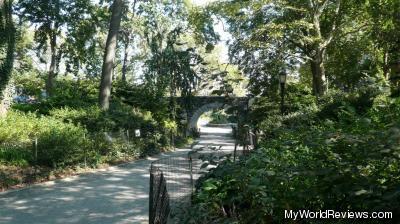 A bridge in Carl Schurz Park
Carl Schurz Park is a park located on the East River in Manhattan. It stretches from 84th street to 90th street. The park is nicely landscaped, and is also the home of Gracie Mansion (the official residence of the mayor). The park is located on the East River. There is a promenade along the river which has a nice view of Roosevelt Island and Queens.
As a park, it is very nice with some beautiful landscaping and views. There were also some playgrounds and sporting facilities. As an attraction, it isn't very exciting. If you're going to see Gracie Mansion, it could be worthwhile to walk around the park as well.
related reviews
More reviews in New York, NY
Been here? Want to write your own review of this attraction?
linked reviews