Your Reviews About the World
MyWorldReviews.com
Let the world know what you think
Balthazar
New York, New York, United States
80 Spring St.
New York, New York, United States
10012
212-343-1274
www.balthazarny.com
View Map
Overall Experience:
7 / 10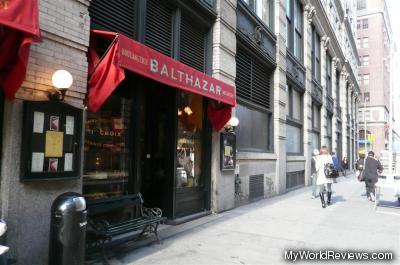 Balthazar is a popular French restaurant in the area of SoHo in New York City. In addition to their restaurant, they also have a take out bakery. The bakery is very small and often very crowded. On this visit I was just looking for a dessert I could take home.
Dress
Anything
Cost
Prices are a bit high, but not unusual for the area.
Service
The take out bakery has a counter where you place your order and pay.
Items Ordered
Pumpkin Cheesecake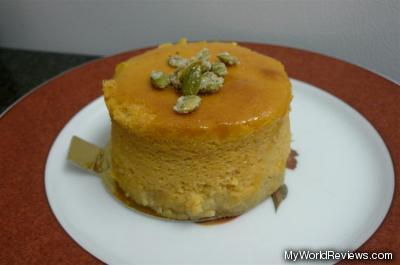 Pumpkin Cheesecake
The pumpkin cheesecake is one of the best cheesecakes I've had in NYC. The cheese was creamy and the base was soft. It had a good pumpkin flavor and tasted delicious.
The pumpkin cheesecake was a bit small for $5.25, but still shareable between two people. For how good it tasted, it was worth the price. To provide some scale for the size, the cheesecake is topped with candied pumpkin seeds.
review contents
Dress
Cost
Service
Items Ordered
Pumpkin Cheesecake
related reviews
More reviews of this restaurant
More reviews in New York, NY
Been here? Want to write your own review of this restaurant?