Your Reviews About the World
MyWorldReviews.com
Let the world know what you think
sbarro
Newark, New Jersey, United States
Newark International Airport, Terminal C
Newark, New Jersey, United States
07114
sbarro.com
View Map
Overall Experience:
5 / 10
Date Visited:
Tuesday, April 15, 2008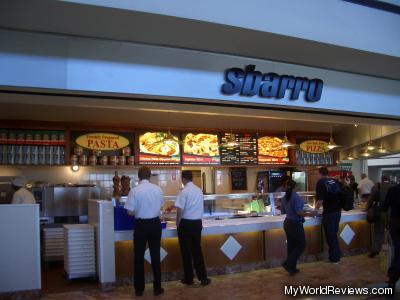 Sbarro is a fast food chain that offers pizza. This location is inside the Newark Liberty Airport, in Terminal C.
Dress
It's inside an airport - very casual.
Cost
This sbarro is probably a little more expensive than other restaurants, since it's located inside an airport. Still, it's not too bad for fast food. I purchased a slice of pizza, a small fruit container, and a juice bottle for $12.
Service
Service is done cafeteria style - you go through the line, picking up what food and beverages you would like, and then you pay at the end of the line.
Items Ordered
Pizza
Pizza Slice
I'm not sure what type of pizza this was, but it was a typical sbarro pizza. It was fairly oily, and quite salty, but I enjoyed it. I'm not sure what one of the toppings was - possibly chicken? Even after eating it, I couldn't tell.
Fruit Container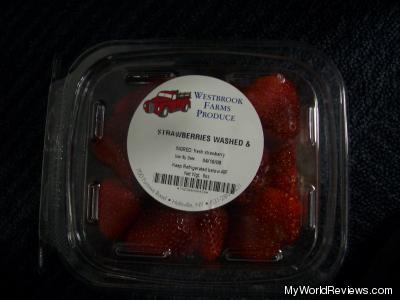 A package of strawberries
I thought it was novel that the sbarro was offering packaged strawberries, so I purchased some. The tops were already cut off, and the berries were washed, which was convenient. They were a bit mushy, and pretty tasteless for strawberries, but not bad considering I got them at an airport.
review contents
Dress
Cost
Service
Items Ordered
Pizza
Fruit Container
related reviews
More reviews in Newark, NJ
Been here? Want to write your own review of this restaurant?