Your Reviews About the World
MyWorldReviews.com
Let the world know what you think
Strahov Library
Prague, Prague, Czech Republic
Strahovská knihovna
Prague, Prague, Czech Republic
118 00
+420220516654
strahovskyklaster.cz
View Map
Overall Experience:
3 / 10
Date Visited:
Monday, March 10, 2008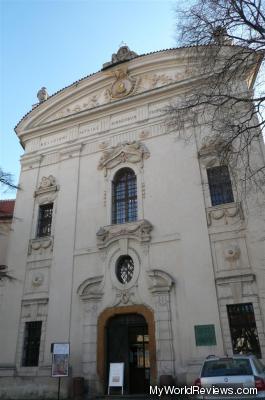 The front of the Strahov Library
The Strahov Library is part of the Strahov Monastery complex (Strahovsky Klaster) in Prague. We had a bit of free time, and this was listed as an attraction on the map, so we thought we would visit it. Unfortunately, it was both expensive (compared to other attractions), and disappointing.
After paying admission, visitors walk up some stairs to the library. The library is composed of a couple rooms, which visitors are blocked from entering (although they can look in from the hallway). The library rooms hold old books, although there isn't any information telling you what type of old books, or why they are interesting.
A couple of the old books were on display (under glass) for visitors to see, although we didn't know anything about them, and there was very little information telling us about them.
We didn't feel that this attraction was worth anywhere near the entrance fee.
Cost
The entrance fee was 100 Kc per person, or 50 Kc for student entrance. Visitors were forbidden from using their cameras, unless they paid an additional 50 Kc per camera, or 100 Kc for a video camera.
Dress
Very casual dress is fine.
Estimated Visiting Time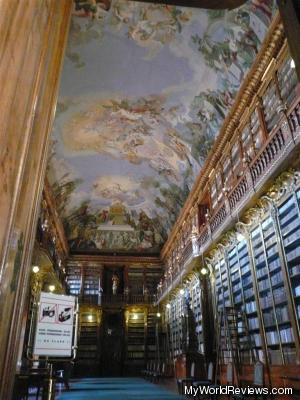 Inside the Strahov Library
There really isn't much to see inside, except to glance in a couple rooms that house old books.
review contents
Cost
Dress
Estimated Visiting Time
related reviews
More reviews in Prague, Prague
Been here? Want to write your own review of this attraction?