Your Reviews About the World
MyWorldReviews.com
Let the world know what you think
Prague Subway
Prague, Prague, Czech Republic
Prague, Prague, Czech Republic
Overall Experience:
7 / 10
Start Date:
Sunday, March 9, 2008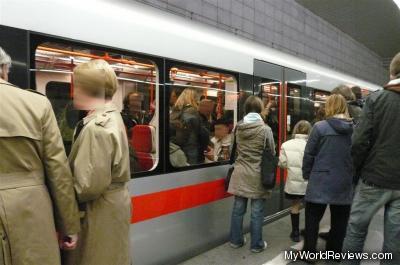 A subway car from the platform
The Prague subway system consists of three subway lines connecting downtown Prague. Although the population of Prague isn't huge, the density is quite high, allowing lots of people to benefit from a subway system. The stations are clearly marked around the city, and inside the stations, there are maps that make it easy to figure out which subway line you want to take.
Purchasing Tickets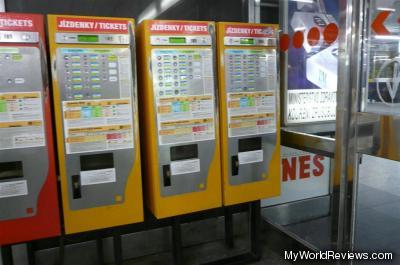 Machines where subway tickets are purchased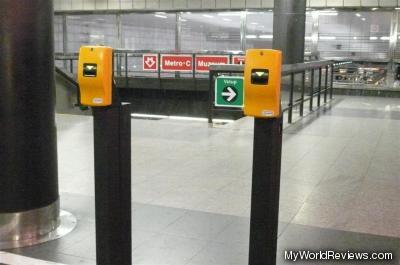 Subway ticket validating machines
The subway uses an open ticket system, which means there are no turnstiles or barriers preventing people from getting on the subway, but there are ticket inspectors who inspect the tickets of random people to make sure they possess valid tickets.
Tickets can be purchased from vendors (who are located inside the stations), or, if you have coins, you can purchase tickets from automatic ticket dispensing machines. The machines have a button that switches the language to English. They also have instructions in both English and Czech.
After purchasing a ticket, you must validate the ticket before you can enter the "paid" area. At the border separating the public and paid areas, there is a line of validating machines. They're little yellow boxes on posts with little green arrows that show you where to insert your ticket. Your ticket will have the date, time, and station information printed on it. Tickets must be validated in this manner so a ticket inspector will be able to tell if your ticket is valid.
Cost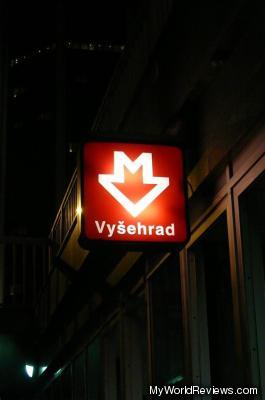 A subway stop
Deciding which type of ticket you want to purchase can be complicated. In addition to day passes (or multi-day passes), there are two types of single ride tickets. The standard ticket costs 26 CZK, and can be used for 75 minutes. There is also a less versatile ticket, which costs 18 CZK. This ticket allows you to travel for up to five subway stops, as long as your trip does not last more than 30 minutes.
review contents
Purchasing Tickets
Cost
related reviews
More reviews in Prague, Prague
Been here? Want to write your own review of this location?