Your Reviews About the World
MyWorldReviews.com
Let the world know what you think
Pantheon
Paris, Ile-de-France, France
Place du Panthéon
Paris, Ile-de-France, France
75005
+33 1 55 37 73 76
View Map
Overall Experience:
5 / 10
Date Visited:
Monday, September 7, 2009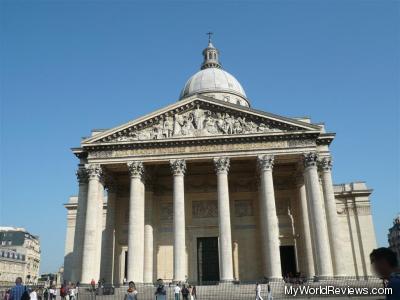 The Pantheon
The Pantheon in Paris was originally a church that now acts as the tomb for a number of famous French people (including Voltaire, Victor Hugo, and Braille). It is a two-level structure. The main level has very high ceilings, and is beautifully painted. The lower level, which is underground, acts as the burial place for the people resting here.
On the lower level, many of the people entombed here have a description about their lives on informational displays, but these are only in French. There was a small pamphlet at the entrance that had some information about the building, available in many languages.
Estimated Visiting Time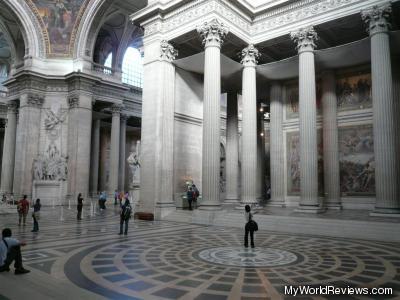 Inside The Pantheon
Visitors can expect to spent 30-45 minutes here looking around at the paintings on the upper level, and the tombs in the lower level.
The Pantheon is a bit hard to find, and isn't located near many of the other tourist spots. If you're going to be visiting here, be sure to leave some time to find it. Many of the streets in the area are small, and don't go in straight lines.
Cost
Admission is 7€ for adults, and is included (free) with the Paris Museum Pass.
review contents
Estimated Visiting Time
Cost
related reviews
More reviews in Paris, Ile-de-France
Been here? Want to write your own review of this attraction?