Your Reviews About the World
MyWorldReviews.com
Let the world know what you think
Musée de l'Orangerie
Paris, Ile-de-France, France
Jardin des Tuileries
Paris, Ile-de-France, France
75001
014-477-8007
musee-orangerie.fr
View Map
Overall Experience:
6 / 10
Date Visited:
Monday, September 7, 2009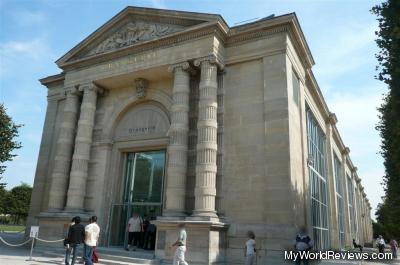 Musée de l'Orangerie
The Orangerie Museum in Paris, France, is a modern art museum. The lower level contains paintings by Picasso, Cézanne, Renoir and Matisse. The museum is not very big, the lower level only contains a few rooms. What is really special about this museum is on the main level. Eight huge paintings from Monet's Water Lilies (or Nymphéas) completely surround a naturally lit space in two oval rooms. It is a very peaceful place to sit and enjoy the art.
Estimated Visiting Time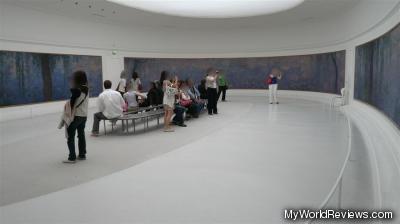 Monet Water Lilies or Nymphéas
The museum is fairly small - you can see everything quickly in about 30 minutes.
Cost
Regular admission costs 7.50€. The museum is also free on the first Sunday of each month. Admission is included with the Paris Museum Pass.
review contents
Estimated Visiting Time
Cost
related reviews
More reviews in Paris, Ile-de-France
Been here? Want to write your own review of this attraction?