Your Reviews About the World
MyWorldReviews.com
Let the world know what you think
La Parisienne Crêperie
Oakville, Ontario, Canada
93 Bronte Rd
Oakville, Ontario, Canada
L6L 3B7
(905) 827-2378
https://www.laparisiennecreperie.com/
Overall Experience:
7 / 10
Date Visited:
Wednesday, August 11, 2021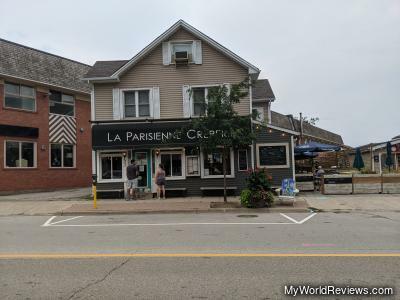 La Parisienne Crêperie
We've walked by this restaurant many times, and finally made it in to try. I was pleasantly surprised. The savory crepe was one of the best I've had, and the dessert crepe was pretty good, too.
Dress
Casual
Cost
Savory crepes are around $20; sweet crepes around $15
Items Ordered
Salade Agrumes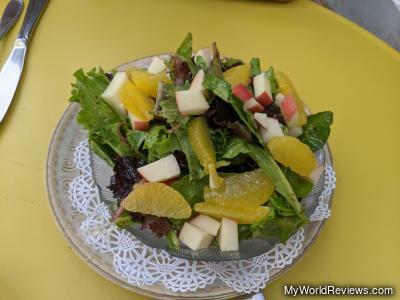 Salade Agrumes
Organic mixed field greens, fresh sliced orchard apples, fresh sliced naval orange + citrus vinaigrette
This was a nice petite salad. The citrus vinaigrette had a bit too much mustard for my liking, but it was otherwise pretty good.
Saint Germain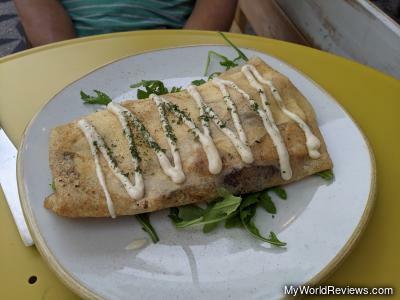 Saint Germain
Pan seared seasoned chicken breast, melted brie, seasoned sauteed mushrooms, arugula + roasted leek aioli
This is one of the best savory crepes I've ever had. The chicken was very moist, and the seasoning mixed with the cheese was just perfect.
Napoleon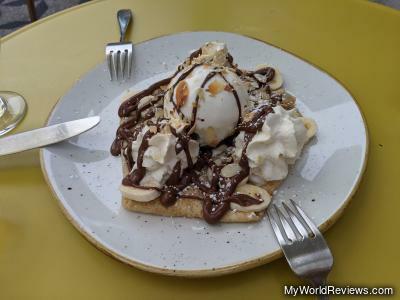 Napoleon
Nutella hazelnut spread, sliced banana, toasted almonds, vanilla ice cream
It's hard to go wrong with a crepe with nutella. Yum.
review contents
Dress
Cost
Items Ordered
Salade Agrumes
Saint Germain
Napoleon
related reviews
More reviews in Oakville, ON
Been here? Want to write your own review of this restaurant?