Your Reviews About the World
MyWorldReviews.com
Let the world know what you think
La Conciergerie
Paris, Ile-de-France, France
2, boulevard du Palais
Paris, Ile-de-France, France
75001
33 / (0)1 53 40 60 80
View Map
Overall Experience:
4 / 10
Date Visited:
Sunday, September 6, 2009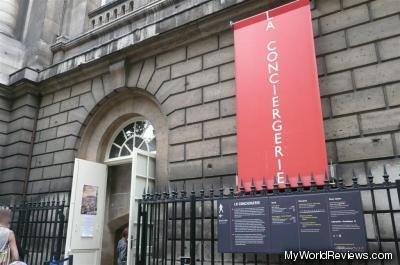 La Conciergerie
La Conciergerie is an the old jail where Marie Antoinette was jailed before being executed. It is located on the Île de la Cité, next to Sainte-Chapelle. Overall, we were fairly disappointed with La Conciergerie. There was a lot of signage there, but everything was in French, and there were no English translations (like there were at most of the other tourist sites). The building had a lot of history, but it just looked like an old dungeon. There wasn't much to look at.
Inside La Conciergerie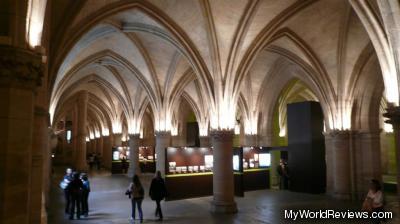 Inside La Conciergerie
There were a number of rooms in La Conciergerie. Immediately after entering, there was a very large open hall that had a number of exhibits and informational displays. These were all in French, so we don't know what they were about. There were a number of side rooms that showed what a prison cell looked like for the poor and the wealthy. A number of other rooms were also decorated to show things like the jailers quarters, and administration rooms. There were also a number of artifacts presumably from Marie Antoinette's time.
The building had nice free bathrooms, which is a plus.
Cost
There is a 7€ admission charge for adults. Admission is included as part of the Paris Museum Pass.
Estimated Visiting Time
Visitors can expect to spend 20-30 minutes inside La Conciergerie, or potentially more time if they read all the displays.
review contents
Inside La Conciergerie
Cost
Estimated Visiting Time
related reviews
More reviews in Paris, Ile-de-France
Been here? Want to write your own review of this attraction?
linked reviews