Your Reviews About the World
MyWorldReviews.com
Let the world know what you think
Harrods
London, London, United Kingdom
87 - 135 Brompton Road
London, London, United Kingdom
SW1X 7XL
+44 (0)20 7730 1234
harrods.com
View Map
Overall Experience:
6 / 10
Date Visited:
Saturday, March 5, 2011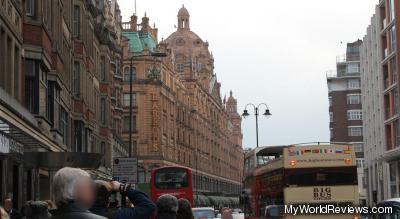 Harrods
Harrods is a huge department store with high prices. There were some really neat items in a couple of the rooms, such as fossils and artwork. I felt the store was about 90% department store and 10% museum. I wouldn't recommend buying anything here, but if you're in London, it's worth seeing.
There was one particular room that I loved - it had a number of sculptures that were really impressive pieces of modern art, but not weird like most modern art is. Instead, they pushed the boundary of ordinary sculpture and were just really unique pieces.
Estimated Visiting Time
Shoppers should allow 30-60 minutes to walk through the store and see all the different rooms.
review contents
Estimated Visiting Time
related reviews
More reviews in London, London
Been here? Want to write your own review of this attraction?