Your Reviews About the World
MyWorldReviews.com
Let the world know what you think
Cold Spring Depot
Cold Spring, New York, United States
1 Depot Square
Cold Spring, New York, United States
10516
845.265.5000
www.coldspringdepot.com
View Map
Overall Experience:
5 / 10
Date Visited:
Saturday, November 8, 2014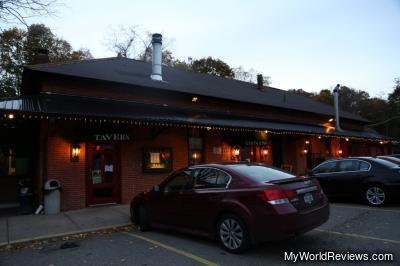 Cold Spring Depot
Cold Spring Depot is a restaurant located in an old train station. It is a quaint little restaurant in a quaint little town along the Hudson river. The restaurant is right next to the rail line, and you can watch trains zoom by while you eat. The food was reasonable comfort food at a reasonable price.
Dress
Casual
Cost
Most entrees were $10-$15
Items Ordered
Bourbon BBQ Burger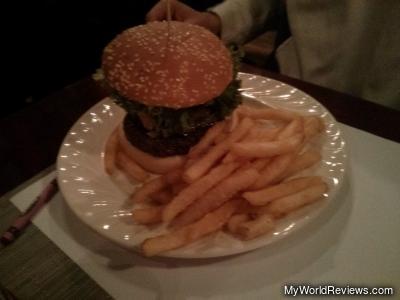 BBQ Burger
Carmalized onions and portobello mushrooms served with beer battered French Fries
The burger was quite large, and a bit messy to eat. The BBQ sauce added a nice flavor. The fries were extra crispy, but were otherwise fairly plain. The burger itself was a bit dry.
Chicken Pot Pie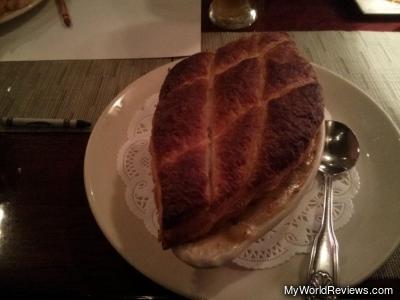 Chicken Pot Pie
The chicken pot pie was not actually in pie form. It had the usual filling on the bottom and was covered with a puff pastry. It was served really hot and I had to wait a while for the interior to cool to an edible temperature.
review contents
Dress
Cost
Items Ordered
Bourbon BBQ Burger
Chicken Pot Pie
related reviews
More reviews in Cold Spring, NY
Been here? Want to write your own review of this restaurant?