Your Reviews About the World
MyWorldReviews.com
Let the world know what you think
Bliss Spa
New York, New York, United States
12 W 57th St
New York, New York, United States
10022
212-219-8970
www.blissworld.com
View Map
Overall Experience:
7 / 10
Start Date:
Sunday, September 7, 2008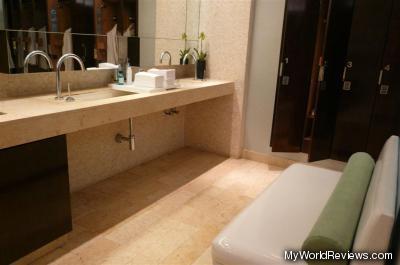 Change room
Bliss Spa has several location around the world and three locations in New York City. They offer a variety of spa treatments. This visit was for a pedicure for two.
I was really impressed with their sanitation and the knowledge of their employees. All their tools and equipment are sterilized or new. The pedicurists were very friendly and fun to converse with during the pedicure. I was unimpressed with the attitude of the manager. When we asked her about an out of date promotion, she was very rude and did not even apologize.
Foot Patrol Pedicure
.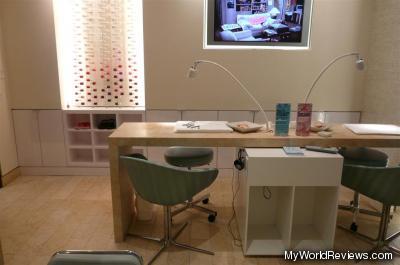 Nail Room
The foot patrol pedicure was an upgraded pedicure that included everything! It began with a warm foot bath with real rose petals with a soft sweet smell. Our feet were then cleaned and scrubbed to remove all the dead skin. Our nails were filed and shaped. During our paraffin wax treatment we were offered tea, juice, and snacks (that were actually really good!). We then had our nail polish of choice painted on our toes after a very brief foot/leg massage and moisturizer.
I thought they had a small polish color selection for such a big spa name. My pedicurist was able to mix two colors to get what I was looking for. I also thought they had a nice setup for small groups. If you are getting a pedicure or a manicure with a friend, you sit beside each other, making it easy to chat.
Cost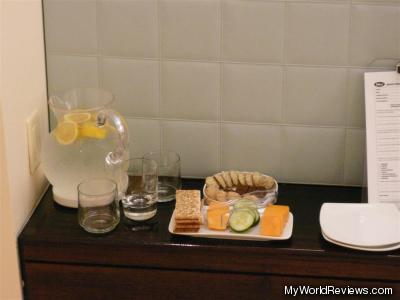 Refreshments
I think the basic pedicure/manicure is pretty reasonably priced. Once you start getting into the upgrades, the price is really upgraded too. Our 75-90 minute pedicure cost $90 plus tax and tip.
review contents
Foot Patrol Pedicure
Cost
related reviews
More reviews in New York, NY
Been here? Want to write your own review of this Spa?