Your Reviews About the World
MyWorldReviews.com
Let the world know what you think
zpizza
New York, New York, United States
298 Bleecker Street
New York, New York, United States
10014
212-206-7433
View Map
Overall Experience:
7 / 10
Date Visited:
Sunday, April 17, 2011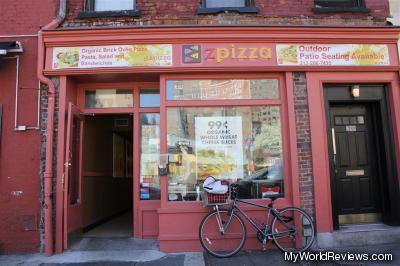 zpizza
Seating:
Patio in the back
zpizza is a small pizza restaurant that was fairly new at the time we visited. Like most pizza places in the area, they offer a number of slices for walk-in customers, or you can place an order for a full pizza. I was quite pleased with the quality of the pizza we got here. It was pretty tasty, and fairly reasonably priced (although the slices were a bit on the small side).
Items Ordered
Pizza Slices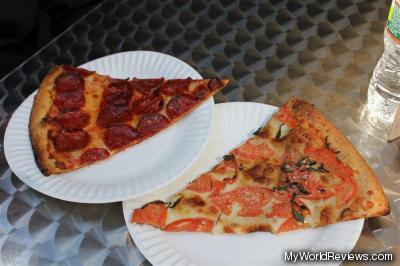 Slices
The pepperoni slice had a good amount of pepperoni on it. It was nicely baked so the cheese and pepperoni were crispy. It was probably one of the best pepperoni slices I've had in NYC. The crust on both slices was very thin (in traditional new york style).
The vegetable slice was a pretty typical vegetable slice. The basil was fresh and added a bit of nice flavor to the slice. There was no tomato sauce on the pizza, but it did have a garlic sauce on it.
review contents
Items Ordered
Pizza Slices
related reviews
More reviews in New York, NY
Been here? Want to write your own review of this restaurant?