Your Reviews About the World
MyWorldReviews.com
Let the world know what you think
Vitamin & Fast Food
Istanbul, Istanbul, Turkey
Overall Experience:
7 / 10
Date Visited:
Wednesday, March 5, 2008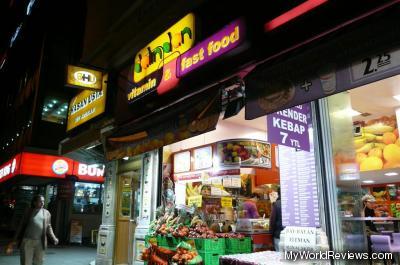 Vitamin & Fast Food is a small little cafe in Istanbul, just a short walk from the tourist attractions in the old part of the city. Although it's quite a small place, they do have a little sit-down area on the inside.
We stopped here because they had a sign out front advertising orange juice for only 1.5 YTL. What a deal!
Orange Juice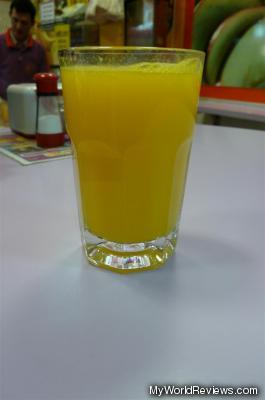 Orange Juice
This freshly squeezed orange juice was automatically squeezed from oranges in an automatic juicer machine. We received about 200-250mL of juice for only 1.50 YTL. What a deal!
review contents
Orange Juice
related reviews
More reviews in Istanbul, Istanbul
Been here? Want to write your own review of this restaurant?