Your Reviews About the World
MyWorldReviews.com
Let the world know what you think
Uncle Moe's Burrito & Taco Shop
New York, New York, United States
14 West 19th St
New York, New York, United States
10011
(212) 727-9400
unclemoesnyc.com
View Map
Overall Experience:
6 / 10
Date Visited:
Wednesday, August 15, 2012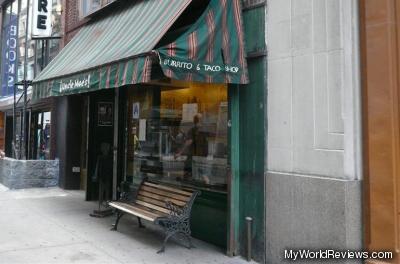 Uncle Moe's Burrito & Taco Shop
Cuisine:
Burrito's & Tacos
Uncle Moe's is a fast food style restaurant near Union Square. They have large portions for an average price and average quality burritos. There are quite a few tables available for sitting.
Dress
Casual
Cost
Burritos cost around $9
Items Ordered
California Burrito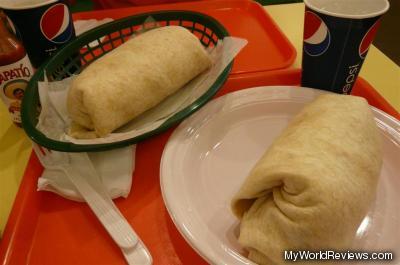 Burritos
Two fillings (meat or vegetable), guacamole, pico de gallo, cheese, lettuce and sour cream. Served with rice and beans.
The vegetable fillings appear to change frequently. In one burrito we got the roasted peppers, and shittake mushrooms. In the other burrito we got roasted peppers and barbacoa slow-cooked shredded beef. The burritos are quite large. They are not spicy, but the beans and meat had quite a bit of flavor. The wraps are also not sticky like they can be at some other burrito restaurants.
review contents
Dress
Cost
Items Ordered
California Burrito
related reviews
More reviews in New York, NY
Been here? Want to write your own review of this restaurant?