Your Reviews About the World
MyWorldReviews.com
Let the world know what you think
The Little Owl
New York, New York, United States
90 Bedford St
New York, New York, United States
10014
(212) 741-4695
www.thelittleowlnyc.com
View Map
Overall Experience:
7 / 10
Date Visited:
Friday, April 15, 2011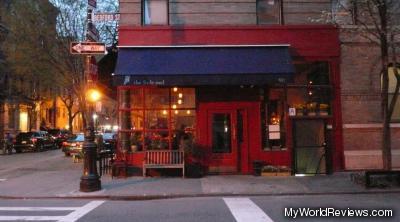 The Little Owl
The Little Owl is a cute restaurant in Greenwich Village in NYC. The restaurant is small but not overly crowded (seating only 32 people), giving it a cozy atmosphere. Their food is traditional with some unique flavors mixed in. At the end of the meal, our check was brought in a small guest book where previous guests had signed and left comments, notes, and drawings.
This restaurant was very close to getting an 8/10 in this review, but for two minor annoyances - the food was overly salty, and there was no bread plate for the bread.
Dress
Nice casual - jeans and a nice shirt are fine.
Cost
Most Entrees were around $25
Service
The service was good except that they didn't pay attention to details. Our bread was served with oil and salt, but we had no bread plates, leaving our table filled with crumbs, which were not cleared off during our visit.
Reservations
Reservations are required for parties of more than 2. Reservations are highly recommended. We were able to walk in and get a table without a wait (as long as we could free the table by 8pm), but have been turned away on previous attempts to visit the restaurant.
Items Ordered
Daily Special - Cod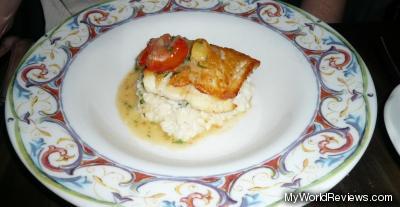 Special Cod Risotto
The special of the day - cod served on a risotto with tomato.
The risotto was creamy, but mostly bland except for the taste of salt. The fish on top had a delicate taste with a slightly crispy and lightly fried exterior. Both the flavor of the fish and the risotto were mild, and they went really well together. The portion was a bit small, especially when compared to the giant porkchop.
The Porkchop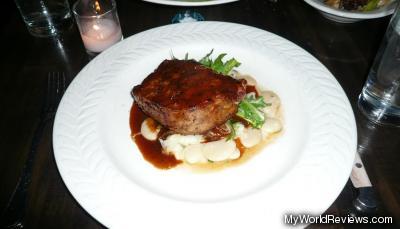 The Porkchop
parmesan butter beans and wild dandelion
The pork chop was a huge piece of meat, and a much larger dish than the cod risotto. The pork chop was juicy and had a bit of a slightly sweet red wine sauce on it. The pork chop was also a bit over salted. It was sitting on a small bed of sauerkraut and wild dandelion and surrounded by large white beans sprinkled with real parmesan cheese.
Spicy Fries
with spicy aioli
Mushrooms & Asparagus
truffle toasted bread crumbs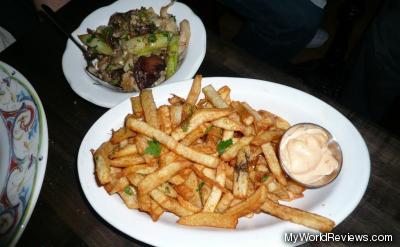 Sides: Mushrooms & Asparagus and French Fries
The wild mushrooms were the predominant flavor in this side dish. The truffle bread crumbs added a hint of freshness.
The spicy fries were really good and spicy on their own. They came with a spicy aioli which was like a spiced mayonnaise. The portion was quite large and easily shared.
review contents
Dress
Cost
Service
Reservations
Items Ordered
Daily Special - Cod
The Porkchop
Spicy Fries
Mushrooms & Asparagus
related reviews
More reviews in New York, NY
Been here? Want to write your own review of this restaurant?