Your Reviews About the World
MyWorldReviews.com
Let the world know what you think
The Grey Dog
New York, New York, United States
244 Mulberry Street
New York, New York, United States
10012
(212) 966-1060
www.thegreydog.com
View Map
Overall Experience:
7 / 10
Date Visited:
Wednesday, January 18, 2012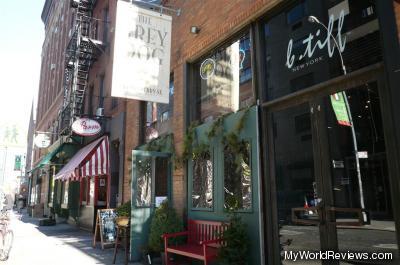 The Grey Dog in Nolita
The Grey Dog is a cafe with a few locations in Manhattan. It has a great cafe atmosphere with decent food. The decor is rustic, even though this location is new. All their locations seem to be happening places, and a great place to hang out for a drink or a bite to eat. It's hard to get a seat during brunch - there's always a long wait. They schedule seats for everyone during lunchtime so you probably won't be waiting too long for a table, even if there's a long line.
Dress
Casual
Cost
Their prices seem a bit high. Sandwiches are almost $10.
Service
When we arrived an employee reserved a table for us with a handkerchief while we waited in line to place our food order. After ordering and paying at the counter, we sat down and someone brought us our food.
Items Ordered
Latte and Hot Cider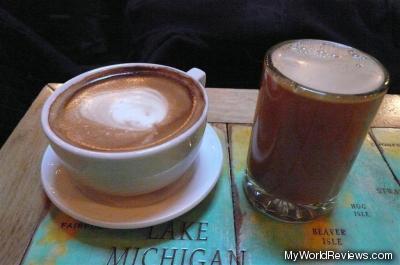 Latte and Hot Cider
Cost:
$4.12 for the latte, $3.95 for the cider
The latte was a decent latte. The hot cider came with a cinnamon stick that gave it a nice apple & cinnamon taste.
Portobella Press Sandwich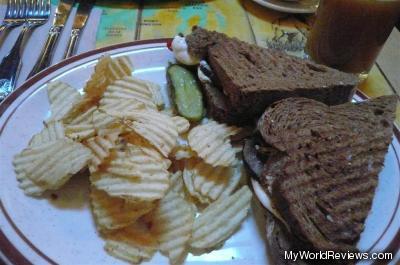 Portobella Press
Roasted Portobella Press with Roasted Peppers, Fresh Mozarella & Reduction Sauce
There were about six different breads to choose from for the sandwiches. The sandwiches came with a pile of potato chips and half a pickle. This sandwich was served warm so the cheese was nicely melted. The mushroom was soft, and the reduction sauce and roasted peppers gave this sandwich a lot of flavor.
Apples & Brie Sandwich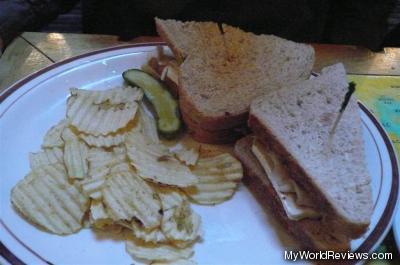 Apples & Brie Sandwich
Sliced Granny Smith Apple with Turkey, Brie & Raspberry Mustard
I wasn't as fond of this sandwich, because the raspberry mustard had horseradish in it. I'm not a fan of horseradish and that was all I could taste. Otherwise, the brie and turkey are mild tasting.
review contents
Dress
Cost
Service
Items Ordered
Latte and Hot Cider
Portobella Press Sandwich
Apples & Brie Sandwich
related reviews
More reviews in New York, NY
Been here? Want to write your own review of this restaurant?