Your Reviews About the World
MyWorldReviews.com
Let the world know what you think
TA Cocina
New York, New York, United States
714 9th Avenue
New York, New York, United States
10019
212-586-0821
View Map
Overall Experience:
7 / 10
Date Visited:
Sunday, December 7, 2008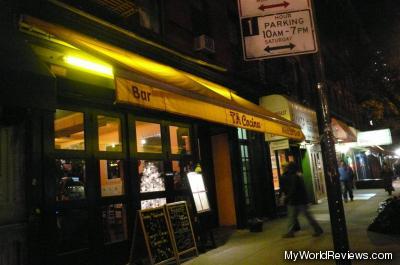 TA Cocina
TA Cocina is a Mexican restaurant located in midtown manhattan on 9th avenue. TA Cocina offers pretty good quality Mexican food at reasonable prices. There's nothing extraordinary about it, but everything we had was pretty good.
Dress
Very casual
Cost
Most restaurants on 9th avenue are quite affordable, and TA Cocina is no exception (although it may be a bit more expensive than the average 9th avenue restaurant).
Reservations
When we visited, around 6:30pm on a Sunday, the restaurant was mostly empty.
Items Ordered
Nachos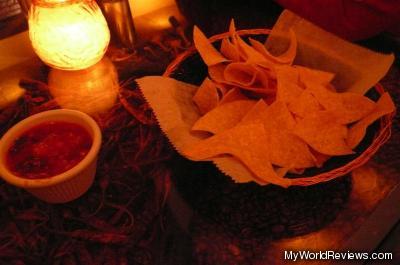 Nachos
These nachos were nicely fried, and lightly salted. They were served with a dish of salsa. The salsa was quite liquidy, and not too spicy.
Enchiladas (2)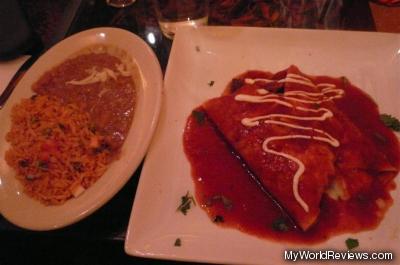 Enchiladas (2)
With melted cheese on top, sour cream and stuffed with your choice of: grilled steak, grilled chicken breast, or vegetarian. Red sauce, green sauce, or mole sauce.
The enchiladas were pretty good. I didn't request a sauce, so by default they were served with the red sauce. I ordered them with grilled steak. The steak was quite flavorful. The enchiladas came with a small plate of rice and beans.
Mixed Fajitas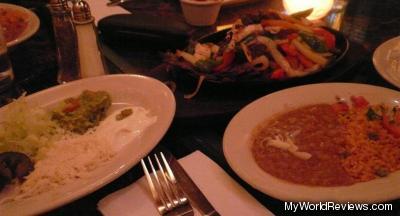 Mixed Fajitas
Grilled sirloin steak and chicken breast, over sauteed vegetables served with rice, beans, sour cream, guacamole, lettuce, jalapenos, mozzarella cheese, and flour tortilla
The mixed fajitas were very large. Two small eaters in our group were able to share them (with a bit left over). The steak was tastier than the chicken, although both were pretty good. There was a good amount of vegetables mixed in with the meat too - including peppers, zucchini, carrots, and onions. The fajitas are good value.
Banana Chimichanga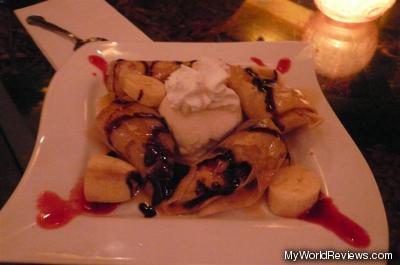 Banana Chimichanga
Deep fried rolled flour tortilla filled with banana, served with vanilla ice cream and orange sauce
We weren't really hungry for a dessert, but the banana chimicanga sounded interesting. It comes with four pieces of fried tortilla filled with banana, and a scoop of ice cream. It's a pretty good combination - not overly heavy, but still nice and sweet.
review contents
Dress
Cost
Reservations
Items Ordered
Nachos
Enchiladas (2)
Mixed Fajitas
Banana Chimichanga
related reviews
More reviews in New York, NY
Been here? Want to write your own review of this restaurant?