Your Reviews About the World
MyWorldReviews.com
Let the world know what you think
Staten Island Ferry
New York, New York, United States
1 South St.
New York, New York, United States
www.siferry.com
View Map
Overall Experience:
5 / 10
Date Visited:
Saturday, November 29, 2008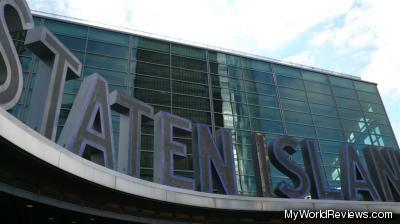 The Staten Island Ferry Terminal in Manhattan
The Staten Island Ferry takes passengers from downtown Manhattan to Staten Island, passing nearby the Statue of Liberty. The main reason for taking this ferry (as a tourist) is to view the Statue of Liberty for free. You may also use the ferry to get to Staten Island, although there isn't much to see there. The view on the ride is quite nice. You get a pretty good view of the Statue of Liberty and Manhattan. There is lots of seating on the ferry. There are bathrooms and a small cafe on board selling food and drinks.
Estimated Visiting Time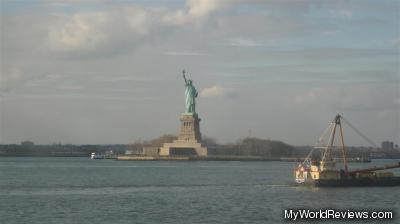 The Statue of Liberty as seen from the Staten Island Ferry
The ferry ride takes approximately 25 minutes. You are not allowed to stay on the boat for the ride back. You must exit the boat, and walk around to the boarding area for the return trip. If you are quick, you can probably make it back onto the same boat. When we went there was no lineup, just a clump of people in the waiting area. There was plenty of room left on the boat for more people. A boat leaves every 15 min to an hour depending on the day and time of day. Check their website for exact times.
Cost
As of the time we visited, the ride is free. They did not check our bags, although you may be subject to random search. There were no apparent restrictions as to what you could bring on board. The ferry is only open to pedestrian passengers (no cars).
review contents
Estimated Visiting Time
Cost
related reviews
More reviews in New York, NY
Been here? Want to write your own review of this attraction?