Your Reviews About the World
MyWorldReviews.com
Let the world know what you think
South Street Seaport Museum
New York, New York, United States
207 Front Street
New York, New York, United States
10038
212-748-8600
southstreetseaportmuseum.org
View Map
Overall Experience:
4 / 10
Date Visited:
Saturday, November 15, 2008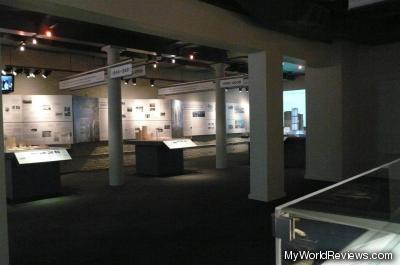 Inside the South Street Seaport Museum
The South Street Seaport Museum is a small free museum located by the South Street Seaport in downtown Manhattan. The entire museum fits in one room, and takes visitors through the history of the South Street Seaport. The museum has both written text talking about the history of the area, and a couple wooden models that show the height of the buildings at various times throughout the history of the city. The history starts from when New York City became an American city, and continues through until present day.
Cost
The South Street Seaport Museum is a free attraction.
Estimated Visiting Time
It probably takes about an hour to read every board and look at every display inside the museum.
review contents
Cost
Estimated Visiting Time
related reviews
More reviews in New York, NY
Been here? Want to write your own review of this attraction?