Your Reviews About the World
MyWorldReviews.com
Let the world know what you think
Soho Cafe
New York, New York, United States
489 Broadway
New York, New York, United States
10012
212-219-2010
View Map
Overall Experience:
4 / 10
Date Visited:
Saturday, November 29, 2008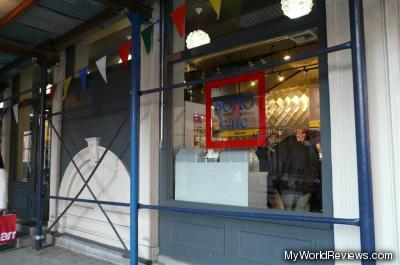 Soho Cafe
Seating:
Downstairs Seating
Soho Cafe is a New York style cafe located in Soho. The restaurant is narrow, and it was quite busy when we arrived. This made it difficult to look around. The restaurant also requested that you "order by number". The numbers were on a menu board, but it was difficult to see due to all the people inside. In the end, we gave up and just got some pizza from the back. (Sandwiches, paninis, and other hot items were located closer to the front of the store).
The restaurant had a couple of tables upstairs, but the majority of seating was downstairs.
Dress
Very casual.
Cost
Pretty average for this style of restaurant.
Service
Place your order at the counter, and pay for it next to where you order it.
Items Ordered
Pizza Slices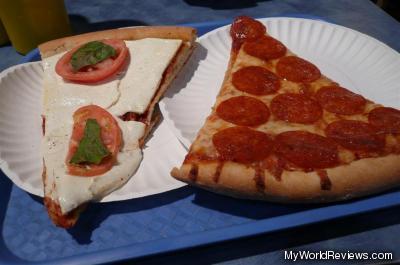 Pizza Slices
Cost:
$8.55 for two slices
We ordered one slice of pepperoni pizza and one slice of margharita pizza. The pepperoni was a pretty typical slice of pepperoni. The crust was a bit dry, but otherwise it was quite greasy.
The margharita slice was tasty, but the tomato slices were too large. It looked good, but they were too big to eat in just one bite. The cheese was a bit strange too. Usually fresh mozzarella melts nicely, but this cheese stayed pretty solid.
review contents
Dress
Cost
Service
Items Ordered
Pizza Slices
related reviews
More reviews in New York, NY
Been here? Want to write your own review of this restaurant?