Your Reviews About the World
MyWorldReviews.com
Let the world know what you think
Skyscraper Museum
New York, New York, United States
39 Battery Pl
New York, New York, United States
10280
212-968-1961
skyscraper.org
View Map
Overall Experience:
6 / 10
Date Visited:
Saturday, January 31, 2009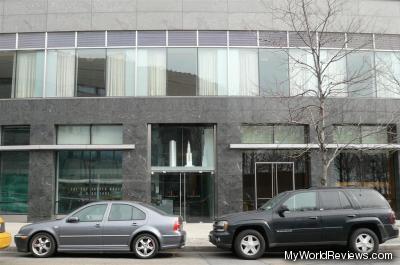 Skyscraper Museum
The Skyscraper Museum is a small museum located near Battery Park in New York City. The skyscraper museum has a number of exhibits that talk about skyscrapers in the city and around the world. There are also a number of models of skyscrapers. When we visited, the "featured exhibit" was comparing Hong Kong and New York - two very dense cities on the water.
Overall, I was relatively impressed with the Skyscraper Museum. Nothing was phenomenal, and the museum was quite small, but all the exhibits and displays were fairly interesting.
The museum definitely focused more on "here are some buildings or groups of buildings", and didn't discuss their construction in any great detail. The museum didn't really go into much depth on any subject, but it provided a neat overview of various skyscrapers.
Cost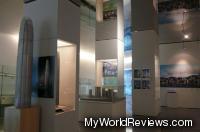 Inside the Skyscraper Museum
Admission is $5 for adults, and $2.50 for students/seniors. There is often a two-for-one coupon on the website. Although the museum is pretty small, the admission price is quite affordable. We thought it was fairly good value.
Estimated Visiting Time
We spent about 90 minutes at the museum, and managed to see and read everything there.
review contents
Cost
Estimated Visiting Time
related reviews
More reviews in New York, NY
Been here? Want to write your own review of this attraction?