Your Reviews About the World
MyWorldReviews.com
Let the world know what you think
Seattle Public Library
Seattle, Washington, United States
1000 Fourth Ave.
Seattle, Washington, United States
98104
206-386-4636
www.spl.org/default.asp?pageID=branch_central&branchID=1
View Map
Overall Experience:
7 / 10
Date Visited:
Sunday, December 9, 2007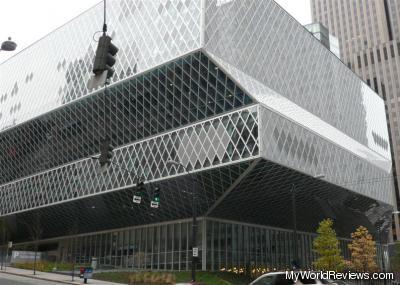 The exterior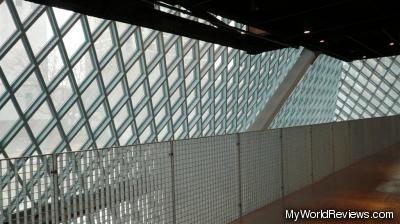 The interior
The Seattle Public Library Central Branch is located in downtown Seattle and is one of the more interesting buildings in the city. The architecture of the building is quite impressive. Each floor is shifted from the floor below it creating a zig-zag shape on the outside.
The inside of the building is also interesting. Different parts of the library are decorated differently. One area, shown in the picture, is completely red.
There are several signs around the library with different fun facts about the building, such as the materials used in the sustainable floors. There is also a self-guided tour and scheduled library and architecture tours. Check their website for more details.
Estimated Visiting Time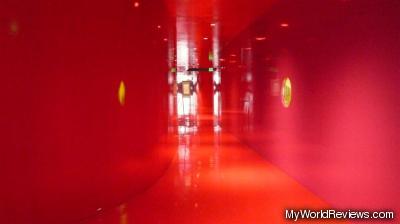 Red area inside the library
If you just go to look around the building by yourself you can probably see all there is to see in 30 min to an hour. If you take a tour, the tours are about an hour long.
review contents
Estimated Visiting Time
related reviews
More reviews in Seattle, WA
Been here? Want to write your own review of this attraction?