Your Reviews About the World
MyWorldReviews.com
Let the world know what you think
Romana Ristorante Italiano (Italian Restaurant)
Amsterdam, Noord-Holland, Netherlands
7 Reguliersdwars Straat
Amsterdam, Noord-Holland, Netherlands
31-020-624-7861
View Map
Overall Experience:
6 / 10
Date Visited:
Sunday, July 13, 2008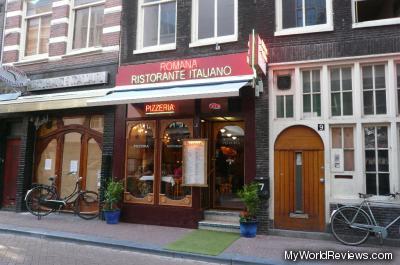 This Italian restaurant is located in Amsterdam, not far from the central station. They offer Italian foods such as pizza and pasta. Their menu is in English as well as Dutch. The food is pretty average and typical of these types of restaurants in Amsterdam, which seem to be everywhere.
It seemed a bit strange that the only table for 2 was in the very back right next to the kitchen. It was pretty busy when we got there, so that's where they sat us. We were a bit confused by the bill, because it didn't quite add up, and wasn't in English, but we figured they must have added a tip.
Dress
Very casual. It did not appear to be an upscale restaurant at all.
Cost
Pizzas and pastas cost between €6-€9.
Items Ordered
Pizza Americana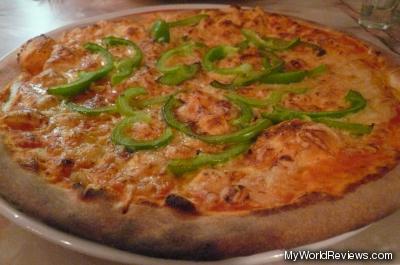 Pizza Americana
Tomatoes, cheese, and sweet peppers
The pizza was quite delicious. The crust was thin and dry (not greasy). It was a little bit hard to cut, and they did not serve it cut. The cheese was really good - it had a hint of sweetness to it. The pizza was a little bit too salty.
Pasta Della Casa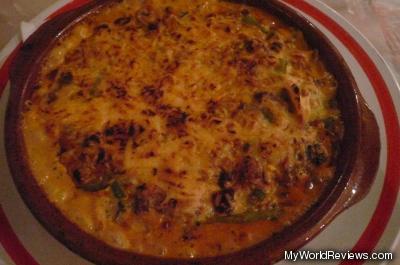 Pasta Della Casa
Pasta of your choice with vegetables, meat and tomatoes in a cream sauce
Cost:
€7.75 + €1 for Spinach Ravioli
The dish came very hot, and I had to wait for it to cool a bit before eating. The sauce was really good, and included lots of vegetables - mushroom, peas, green beans, onions, and green peppers. The ravioli was pretty typical. This dish was also quite salty.
review contents
Dress
Cost
Items Ordered
Pizza Americana
Pasta Della Casa
related reviews
More reviews in Amsterdam, Noord-Holland
Been here? Want to write your own review of this restaurant?