Your Reviews About the World
MyWorldReviews.com
Let the world know what you think
Rectangles
New York, New York, United States
1431 1st Ave
New York, New York, United States
10021
212-744-7470
rectanglesrestaurant.com
View Map
Overall Experience:
6 / 10
Date Visited:
Sunday, January 4, 2009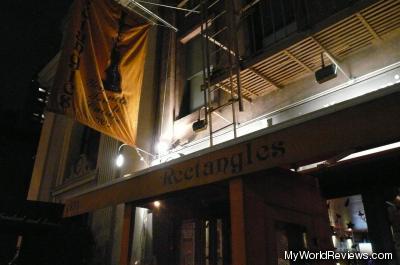 Rectangles
Seating:
Indoor Dining Room
Rectangles is an Israeli Yemenite restaurant in the upper East Side of Manhattan. Some of the food is unique. The appetizers that we tried were very good, the entrees were just OK. The portions are large. If you order an appetizer, one entree could be enough for two people.
Dress
Casual - it is a casual restaurant.
Cost
Appetizers are $5-$10 and entrees are $15-$20.
Service
The service was average. The waiters were friendly and kept our water glasses filled.
Reservations
We had reservations for a Sunday evening, but there were a few tables open when we arrived.
Items Ordered
Humus & Saloof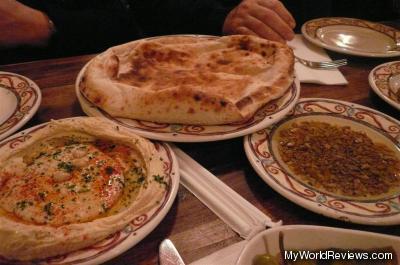 Hummus Plate & Saloof Appetizers
Humus: A blend of pureed chick peas flavored with sesame paste & garlic. Saloof: Yemenite bread cooked in a taboon (clay oven) served with mixed seeds in olive oil.
Cost:
$6.95 (Humus) and $4.50 (Saloof)
The Humus is a pretty good humus, especially served with the sesame paste and a bit of spices on top. It was a good accompaniment to the Saloof.
The Saloof is a cross between Indian Naan bread and a pita. It was really good. The mixed seeds in olive oil also went well with the bread.
Morrocan Cigars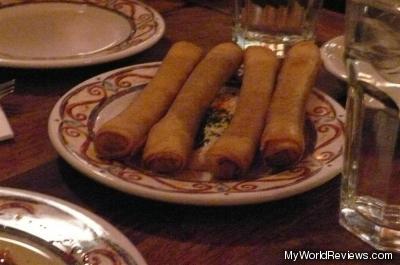 Morrocan Cigars
Spiced ground beef rolled in filo dough, deep fried & served with tahina
These were not very spicy. In fact they tasted mostly plain. Otherwise they were what the description said.
Falafel Plate
Falafel Plate
Fried fritters of chick peas, cilantro, parsley & onions & spices served with tahina
The falafels were pretty good falafels. They came on a plate with sesame spread. They went well with the Saloof.
Chicken Shawarma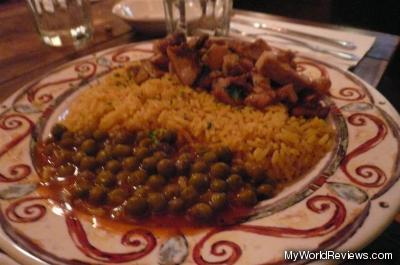 Chicken Shawarma
Rotisserie flame broiled baby chicken marinated in curry, paprika and cumin
The meat was served with rice and peas.
Chocolate Melawach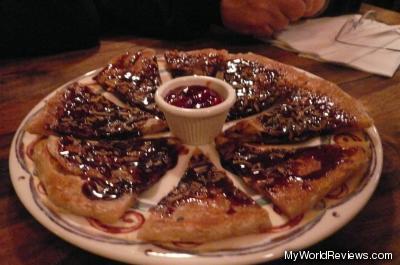 Chocolate Melawach
Melawach is a crispy Yemenite bread. It felt fried, so it was crunchy. It was served with warm chocolate sauce drizzled on top. It was an interesting dessert, but probably not one I would try again. It came with a dish of shredded coconut on the side. That added a nice flavor.
review contents
Dress
Cost
Service
Reservations
Items Ordered
Humus & Saloof
Morrocan Cigars
Falafel Plate
Chicken Shawarma
Chocolate Melawach
related reviews
More reviews in New York, NY
Been here? Want to write your own review of this restaurant?