Your Reviews About the World
MyWorldReviews.com
Let the world know what you think
Planet Hollywood
Honolulu, Hawaii, United States
2155 Kalakaua Avenue
Honolulu, Hawaii, United States
29815
808-924-7877
planethollywood.com
View Map
Overall Experience:
3 / 10
Date Visited:
Friday, May 23, 2008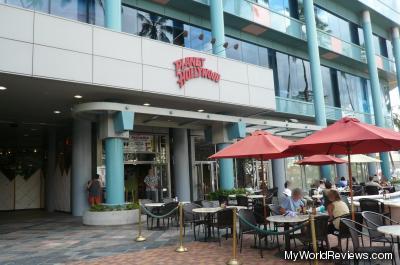 Seating:
Outdoor Seating Area
Planet Hollywood is a chain of restaurants that is usually quite fun, and often has movie props inside. This restaurant was located in Waikiki, and was a huge disappointment. Most restaurants had waits, but the Planet Hollywood was almost empty. After visiting, we can understand why - we would definitely avoid this location, too.
The restaurant itself looked old and tired on the inside, although the outside didn't look so bad. The prop selection was quite poor. They didn't have anything remotely recent - all their props were quite old, and hadn't been touched in some time. The food was also quite disappointing. Everything that our group (of 6 people) ordered was of a very poor quality, and not very good. The waiter also dropped salad on one member of our group when the food was brought out, but made no effort to apologize for the inconvenience.
Items Ordered
Pineapple Orange Chicken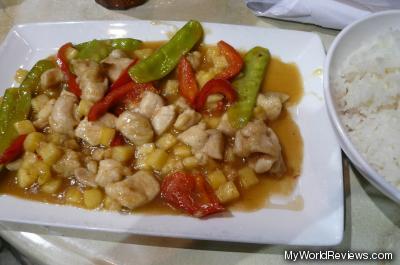 Pineapple Orange Chicken
Tender chunks of chicken stir-fried with red bell peppers, sugar snap peas and fresh pineapple chunks tossed in a rich pineapple orange sauce and served with white rice
This was definitely a disappointing stir fry. The chicken was of a very poor quality, and was fatty and gross. The sauce was far too sweet, although it did have a lot of pineapple in it.
Chicken Fingers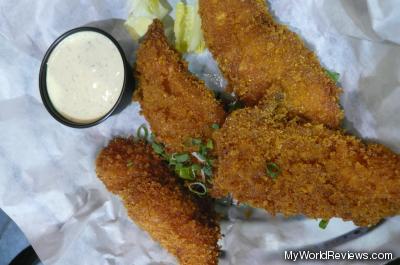 Chicken Fingers
Another member of our group ordered these. They looked delicious, but had a very strange sweet taste. We all tried them, and nobody liked them.
review contents
Items Ordered
Pineapple Orange Chicken
Chicken Fingers
related reviews
More reviews in Honolulu, HI
Been here? Want to write your own review of this restaurant?