Your Reviews About the World
MyWorldReviews.com
Let the world know what you think
Pizza Orgasmica
San Francisco, California, United States
2 Embarcadero Center
San Francisco, California, United States
94111
415-834-9600
pizzaorgasmica.com
View Map
Overall Experience:
6 / 10
Date Visited:
Saturday, April 21, 2012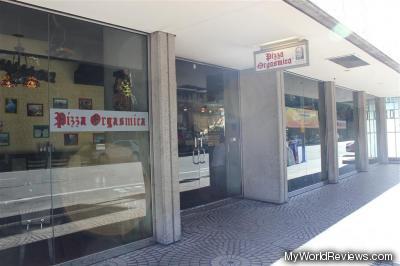 Pizza Orgasmica
Pizza Orgasmica is a small chain of pizza restaurants in the San Francisco area. They have table service in addition to a counter where you can order slices to go.
They were a bit unprepared when we visited (during a slow period). We had to wait about 15 minutes for one of our slices to arrive, and they gave it to us free when it did.
Dress
Very casual
Cost
$2.99 for the pepperoni slice; other slices were more.
Items Ordered
Pepperoni Slice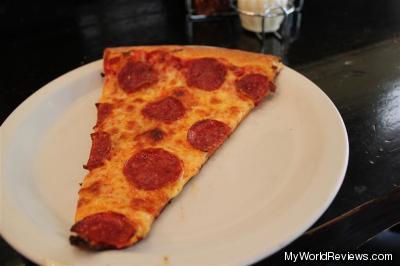 Pepperoni slice
The pepperoni slice was fairly good. It had a nice thin crust and the sauce was nicely seasoned.
review contents
Dress
Cost
Items Ordered
Pepperoni Slice
related reviews
More reviews in San Francisco, CA
Been here? Want to write your own review of this restaurant?