Your Reviews About the World
MyWorldReviews.com
Let the world know what you think
Pinkberry
New York, New York, United States
523 6th Ave
New York, New York, United States
10011
212-414-8429
pinkberry.com
View Map
Overall Experience:
6 / 10
Date Visited:
Saturday, August 30, 2008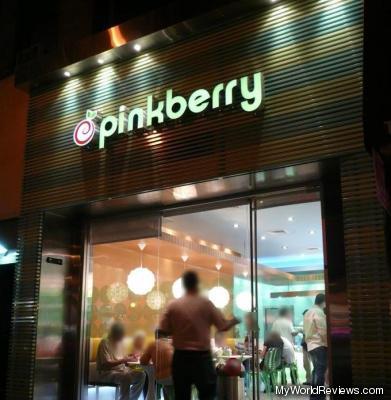 Seating:
Indoor Cafe Tables
Pinkberry is a frozen yogurt store with a few locations in New York City. They offer three flavors of frozen yogurt (plain, green tea, and coffee) with your choice from a large selection of toppings. This location had 4 or 5 cafe-style tables inside to sit at.
Dress
Casual - anything is fine.
Cost
$5.75 for a medium with 3 toppings plus tax
Service
Place your order at the counter, then they print a label with your name and selection. When your order is ready they call your name. You can either take your dessert to go or sit at one of their tables in the store.
Items Ordered
Medium with 3 Toppings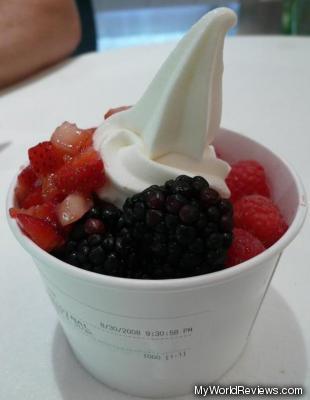 Medium
Plain frozen yogurt with strawberries, blackberries, and raspberries.
The plain frozen yogurt tastes quite strongly of yogurt. It was a bit strange at first, but I grew to like it by the end. The berries were fresh and went will with the yogurt. I felt that the flavors were very separate though, and I much prefer the more traditional Yogen fruz style of frozen yogurt where they blend the fruit into the yogurt. Still, I thought the yogurt and fruit quality was great.
review contents
Dress
Cost
Service
Items Ordered
Medium with 3 Toppings
related reviews
More reviews in New York, NY
Been here? Want to write your own review of this restaurant?