Your Reviews About the World
MyWorldReviews.com
Let the world know what you think
Papou's Pizza
New York, New York, United States
112 East 23rd Street
New York, New York, United States
10010
212-260-2662
View Map
Overall Experience:
5 / 10
Date Visited:
Saturday, October 4, 2008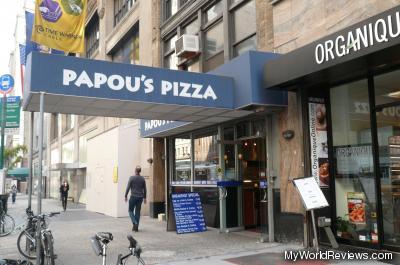 Papou's Pizza
Papou's Pizza is a pizza place in NYC located on 23rd street between Park and Lexington. They offer standard NYC pizza with nice topping combinations. They're pretty similar to many of the other pizza vendors in the city.
Dress
Very casual
Cost
Pretty average - slices are around $4 each.
Service
Pizza is sold by the slice (although you may be able to order whole pizzas, too). Just walk up to the glass and order the slice you want.
Items Ordered
Chicken and Broccoli Slice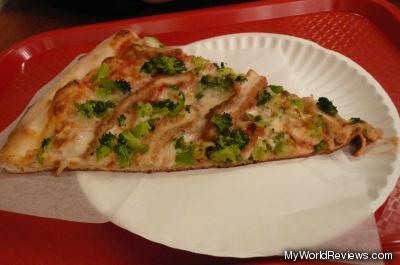 Chicken and Broccoli Pizza
This slice of chicken and broccoli pizza was a pretty typical slice. The chicken was sliced very thinly, but had a nice breading.
review contents
Dress
Cost
Service
Items Ordered
Chicken and Broccoli Slice
related reviews
More reviews in New York, NY
Been here? Want to write your own review of this restaurant?