Your Reviews About the World
MyWorldReviews.com
Let the world know what you think
Out the Door
San Francisco, California, United States
1 Ferry Building
San Francisco, California, United States
94111
(415) 321-3740
www.outthedoors.com
View Map
Overall Experience:
4 / 10
Date Visited:
Saturday, April 21, 2012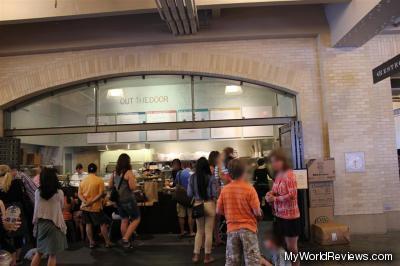 Out the Door in the Ferry Building
Out the Door is one of several restaurants inside the Ferry Building in San Francisco. We visited the Ferry Building on a Saturday around lunch time and every place had long lines. This place had one of the shorter lines, which is why we picked it, but after eating here we realized why the line was shorter. The food was very bland. Out the Door is a take-out place so there are just a few seats at a sit down bar, and then a few stand-up tables nearby.
Dress
Casual
Cost
Most entrees were around $10
Items Ordered
Vegetable Curry
Vegetable Curry
The vegetable curry came with quite a few chunks of tofu, a variety of vegetables, and some white rice. The sauce had no flavor, and the tofu was bland. I also did not like that it was served in a plastic container with very hot food.
review contents
Dress
Cost
Items Ordered
Vegetable Curry
related reviews
More reviews in San Francisco, CA
Been here? Want to write your own review of this restaurant?