Your Reviews About the World
MyWorldReviews.com
Let the world know what you think
Numero 28 Pizzeria
New York, New York, United States
196 Spring St
New York, New York, United States
10012
212-219-9020
http://www.numero28.com/
View Map
Overall Experience:
6 / 10
Date Visited:
Tuesday, June 21, 2011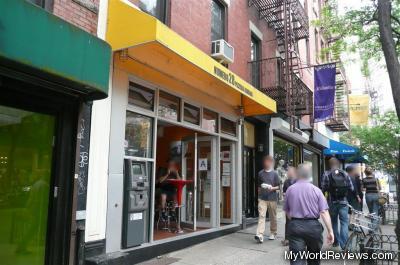 Numero 28 Pizzeria in SoHo
Numero 28 Pizzera is a pizza restaurant with a few locations in NYC. This location in SoHo is mostly for take out, although they have 4 or 5 bar tables and chairs. The pizzas are huge rectangular sheets that they cut into smaller rectangles. The slices are fairly large.
Items Ordered
Mushroom Pizza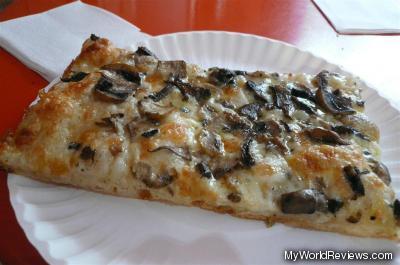 Mushroom Pizza
There were 4 types of pizza available when I visited, although it looked like they could have as many as 8 types of pizza at other times. The pizza dough is not a thin crust, but not a doughy crust either. It's a bit light and crispy. The mushroom pizza had no tomato sauce on it, just mushrooms and a bit of mozzarella cheese. The pizza was a bit salty, but otherwise tasted mostly like cooked mushrooms.
review contents
Items Ordered
Mushroom Pizza
related reviews
More reviews in New York, NY
Been here? Want to write your own review of this restaurant?